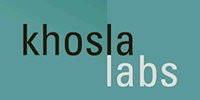 Bangalore-based startup incubator Khosla Labs recently held the first ever 'Aadhaar Hackathon' in collaboration with Aadhaar and IT industry body National Association of Software and Services Companies (Nasscom). According to the incubator, the Hackathon attracted 1,800 applicants out of which 140 developers were chosen. The incubator trained these developers in integrating with Aadhaar and also provided them with biometric sensors to build Aadhaar applications.
Post that, 36 teams (out of the 140 developers) spent an entire day coding Aadhaar applications. These apps addressed a range of domains including Public Distribution System (PDS), Aadhaar-based medical records, Aadhaar Oauth (similar to 'login with Facebook'), Aadhaar digital locker, and taxi driver verification, etc. According to the incubator, most of these apps were fully functional with working Aadhaar authentication or eKYC (electronic- Know Your Customer).
The incubator is also planning to launch an online store for Aadhaar-based applications.
Here is a quick look at the winners of the Aadhaar Hackathon. The winner gets a one-on-one with Vinod Khosla, founder of Sun Microsystems, as well as Aadhaar compliant Iris scanners and a six month subscription to Aadhaar Connect. While the first and second runner ups get Aadhaar compliant fingerprint scanners and a three month subscription to Aadhaar Connect.
Aadhaaritory (winner): Developed by third year students Abhilash Panigrahi, Pratham Mehta and Sachin Vasista of Vellore Institute of Technology (VIT), Aadhaaritory is a healthcare app that ties an individual's Aadhaar number to his/her electronic medical history. The app also allows doctors to update it, and is portable for the individual across various healthcare providers and geographies.
Adhaar Box (runner up): Developed by Satyendra Kumar Pandey, Tarun Rathor, Vimal Makadia and Sanketh, the app is a cloud-based document repository that can manage and share Aadhaar verified e-documents. The digital locker can also be used to store documents and government certificates that can be accessed by using Aadhaar authentication.
True Identity: Developed by Charan Raj, Kiran, Nishant and Umesh, it is an Aadhaar OAuth identity verification service built on other online identities such as LinkedIn or Twitter. Once you login to the Aadhaar authenticated service, you can then also login to other sites that accept the Aadhaar-based OAuth.
Incorporated in 2012, Khosla Labs was setup by Vinod Khosla, co-founder of Sun Microsystems, along with Srikanth Nadhamuni to focus on solving large scale with technology. Nadhamuni is the brain behind the technology at UIDAI to get a better idea of how the Aadhaar project which has opened up immense opportunities for technology startups in the country.
Aadhaar system was deliberately built as an identity platform as opposed to an end user application, so that government departments and private companies/startups could build their own apps leveraging the platform.
Last month, Khosla Labs had partnered with seed-stage impact investor Unitus Seed Fund to incubate and fund four-six startups working on the Unique Identification Authority of India (Aadhaar) project. Khosla Labs had earlier incubated a mobile payments solution firm, called Novopay Solutions, which offers Android-based mobile payment solutions to Kirana stores and uses Aadhaar-based biometric scanners to allow consumers conduct banking transactions, money transfer and mobile payments, among others.
---