BIMTECH partners Wadhwani Foundation to set up startup incubator in Greater Noida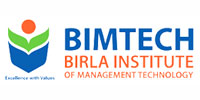 Greater Noida-based Birla Institute of Management Technology (BIMTECH) has partnered with Wadhwani Foundation to set up a startup incubator. Called 'Centre of Excellence for Entrepreneurship', it will bring mentors, angel investors, venture capitalists and other support services together to test ideas, tweak business plans, and convert pilot projects into scalable businesses.
"A series of programs will be designed and delivered by the incubator to build knowledge, provide mentoring and open up networking opportunities. The centre will also serve as a link between industry, successful entrepreneurs and the mentees," said Abha Rishi, chairperson of BIMTECH's Centre for Innovation and Entrepreneurial Development, which also runs the Birla Incubation Centre.
The incubator will accelerate entrepreneurs from engineering and business schools, as well as small and growing businesses in and around Greater Noida. The region presently has about 60 colleges and six universities with nearly one lakh students.
Presently, the advisory board members involved in mentoring and funding include Tim Mathews, MD, Flair Capital; Sanket Sinha, VP, Asia Capital; and Gopal Mondal, director finance, IDFC Foundation.
Founded over a decade ago, the Wadhwani Foundation has established the 'National Entrepreneurship Network' with a network of 600 colleges, 4,000 mentors and 3,200 faculty in India that support emerging entrepreneurs. Since inception, it has resulted in 2,000 new startups.
Comment(s)