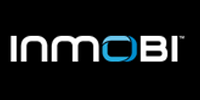 Bangalore- and San Francisco-based InMobi claims that its mobile ad network reached over a billion unique mobile devices across 200 countries in Q4, 2014, adding that it is the only mobile-first advertising platform to reach this milestone. This is an increase of close to 15 per cent from 872 million active users per month across 200 countries as of November last year. In terms of global reach, the firm is second only to social networking giant Facebook.
InMobi also claimed that it receives over 6 billion ad requests on a daily basis, up from 4.8 billion in November 2014.
"We are reimagining advertising at its core, and now, with over one billion devices on our network, we are well-positioned to deliver on that promise," said Naveen Tewari, founder and CEO, InMobi.
Distribution of consumers
In terms of distribution of consumers, 43 per cent of unique mobile devices on InMobi's network come from advanced mobile markets in North America and Western Europe. Asia-Pacific is the second largest contributor with 38 per cent of unique mobile devices, while Latin America makes up a further 10 per cent.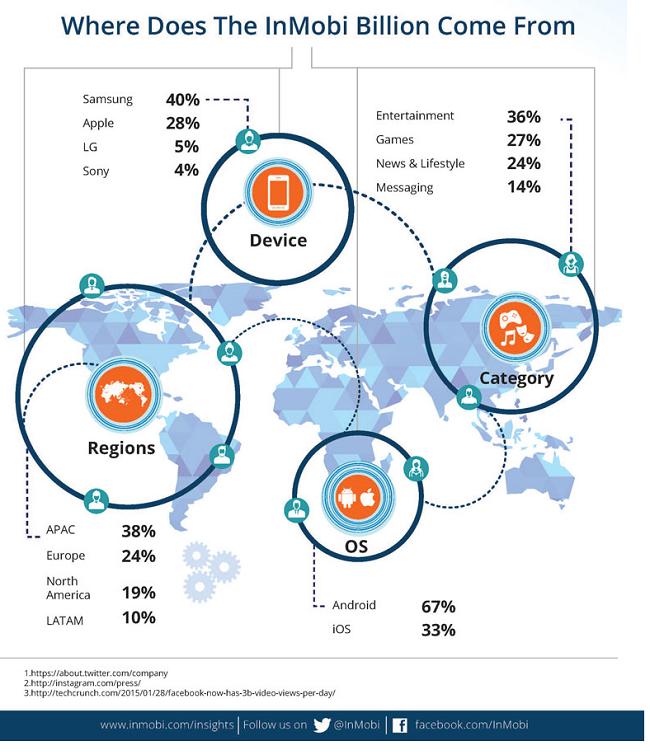 According to the company, over 100 million consumers on the InMobi network have six or more touch points with the company on any given day. A touch point is an interaction that a consumer has with the InMobi network through a mobile app or mobile site. Leading app categories consumed by devices include entertainment (36 per cent), games (27 per cent), news & lifestyle (24 per cent) and social & messaging (13 per cent). In addition, Android (67 per cent) devices outnumber iOS (33 per cent) devices by over 30 per cent.
Set up in 2007, InMobi's platform enables brands, publishers and developers to engage with global consumers through mobile advertising. The company is backed by investors such as SoftBank Corp, Kleiner Perkins Caufield & Byers and Sherpalo Ventures. In 2011, it had struck what was at that time the largest deal in the mobile internet space in India with $200 million commitment from Japan's SoftBank. The company has offices in India, the UK and the US, as well as in other global locations.
It currently employs over 800 people and had expanded its footprint into the rest of Asia, Europe and Australia.
In Sept last year, InMobi had partnered with NDTV Convergence, the digital arm of national broadcaster NDTV Limited, to offer native ads on mobile. Under this partnership, NDTV will be able to offer innovative ad units native to its news content to its consumers on their mobile handsets. Prior to that, InMobi had partnered with US-based Rubicon Project for native mobile ad exchange to automate the process of buying and selling mobile native ads at an unprecedented global scale.
Around that time, the company had also shut down its Android app store distribution platform App Publish. Launched in March 2013, the free-to-use platform enabled Android developers to publish their apps across global app stores in just a few clicks.
---