Meet 10 startups selected by BW Accelerate for its mentorship programme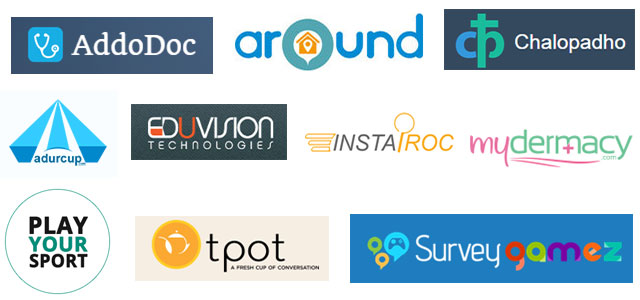 BW Accelerate, a startup accelerator initiative from media firm Business World (BW), has announced the names of 10 startups for its three-month mentorship programme.
The sector agnostic programme would help startups with product development and insights, go-to-market strategy and customer acquisition, business expansion, networking, strategic marketing and fund raising.

This batch was selected from over 350 applications from Delhi NCR.
Following are the 10 startups:
AddoDoc: It is a SaaS based platform that digitises doctor-patient communication. The solution can be setup in less than 15 minutes with elementary level of handholding.

aroundhomz: It is a mobile app that tries to solve ad hoc household problems. It serves customers with a hybrid platform, connecting users to local service providers and offers managed services.
Adurcup : It is a hyperlocal advertising solution for businesses to advertise with quick service restaurants and take away counters. It allows advertisers to bypass any liaison with the restaurant owner.
Chalopadho: It is an online 'do-it-yourself' learning platform that focuses on experiential learning. It also enables stakeholders like educators and parents to evaluate a child's comprehension and supports them to create multiple forms of content that enable absorption of content.

EduVision: It is an education e-commerce technology enabler. EduVision offers a complete plug-and-play education retail intelligence solution. It comes with a managed backend for last mile delivery of education.
Instaproc: It is a business procurement assistance application which caters to firms of all sizes. Instaproc gives businesses the flexibility to manage existing vendors and enables new vendor participation. It helps businesses with quick purchase decisions.
MyDermacy.com: It is a personalised lifestyle platform that helps people in finding solutions to their skin and hair problems from verified dermatologists. It enables users to anonymously share their pictures with a dermatologist and receive personalised recommendations.

Play Your Sport: It is a location-based sports and fitness app that lets users discover people with similar sports or fitness interests in their vicinity. It enables users to explore activities and helps in creating events that others can participate in.
Tpot: It is a food-tech start-up focused on serving varied flavours of tea. As an extension of physical stores, Tpot is launching its mobile app. The extension allows startups to customise their orders on the cloud. Tpot currently operates eight retail outlets across Delhi-NCR and plans to grow across locations
SurveyGamez: It is a 'do-it-yourself' response platform that uses enhanced gamification techniques, rich visuals/imagery to serve as a business interaction tool. SurveyGamez helps to create engaging feedback, survey, assessment, and audit applications. The analytics backend assists in drawing results and testing hypotheses.

BW Accelerate will be accepting the next round of applications for the forthcoming batch towards the end of June. It will also announce the dates for its Mumbai chapter shortly. BW was jointly acquired by Anurag Batra of Exchange4media and investment banker Vikram Jhunjhunwala in 2013.
---