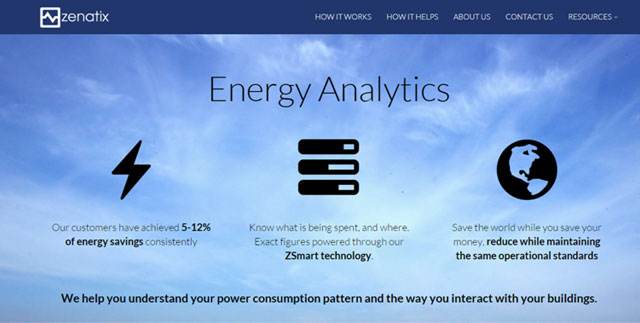 Zenatix, an Internet of things (IoT)-based energy management startup, has raised around Rs 1.27 crore ($200k) in seed funding from Snapdeal co-founders Rohit Bansal and Kunal Bahl, Google Southeast Asia head Rajan Anandan and a clutch of other investors.
Trifecta Capital MD Rahul Khanna, Investopad co-founders Rohan and Arjun Malhotra, angel investor Sunil Kalra, Ericsson's head of technology Manoj Dawane and former head of UTC Zubin Irani also participated in this round, the company said.
The Gurgaon-based Zenatix plans to use most of the funding for hiring of product development and sales persons. It will also use the money to expand the technology offering and offer solutions beyond the NCR region.
Founded in December 2013 by IIT Delhi alumni Rahul Bhalla, Vishal Bansal and Amarjeet Singh, Zenatix provides an energy management product that helps building managers save more than 10 per cent on their energy cost using intelligence from real-time data.
"While several energy monitoring software are available in the market, Zenatix differentiates itself by not throwing trends and reports to the facility manager who lack both the time and expertise to analyse the data. Instead, Zenatix has developed machine learning models that extract 'actionable insights' from the collected data and then deliver these insights by automatic control or by sending SMS-based alerts, leading to manual control in real time," said Vishal Bansal, co-founder, Zenatix.
The company claims that no upfront investment is required for its product. Its product has been installed at over 35 customer sites, it added. Zenatix's client list includes names such as Google, NIIT, United Health Group, IIT Delhi, Glaxo Smith Kline, Tata Teleservices and others.
Bhalla, who has a decade of industry experience, worked with UnitedLex as vice president before co-founding this venture. Bansal was earlier involved with portfolio management for ING Asia Pacific while Singh is associated with research and teaching in the area of energy efficiency at IIT Delhi.
---