On-demand delivery platform Roadrunnr raises $11M from Sequoia Capital, others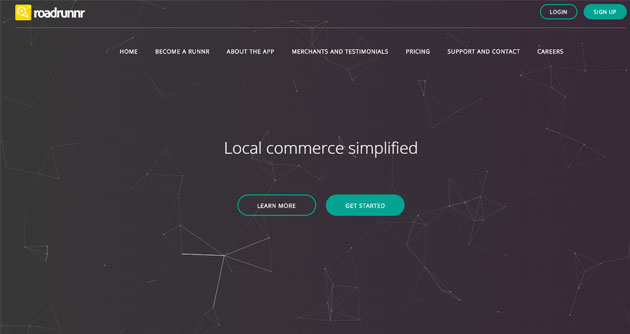 Bangalore-based Roadrunnr, a hyper local on-demand delivery service founded by former Flipkart employees, has raised $11 million in Series A funding from venture capital firm Sequoia Capital and others.
Existing investors Nexus Venture Partners and Blume Ventures also participated in this round at Roadrunnr, which is operated by Bangalore-based Carthero Technologies Pvt Ltd.

Roadrunnr would use the money to enhance its technology platform, expand geographically and enhance its delivery capabilities, as per a press statement.
"With this funding, Roadrunnr will able to expand its network of merchants for online ordering and grow its business nationally," said Gautam Mago, MD, Sequoia Capital India Advisors.
Founded in 2015 by Mohit Kumar and Arpit Dave, Roadrunnr provides hyper-local logistic services to merchants, restaurants and e-commerce companies, enabling them to deliver orders by connecting with a local delivery fleet. Roadrunnr partners with students, drivers and others on a part time basis to provide delivery. It differs from other aggregators by charging merchants a flat fee based on their shipment size rather than the value of the order. The Roadrunnr website says that the first 10 deliveries are free for a new customer. It has recently started operations in Delhi NCR and plans to take this model across India.

"Our services are asset light, involving no hubs or warehouses which allow a flexible model for both merchants and drivers. In a short span of time, we have been able to achieve delivery accuracy of close to 100 per cent and have reached about 1,500 orders a day," said Mohit Kumar, co-founder.
The company, which competes with the likes of Scootsy, Eatongo, Freshmenu and Eatlo, had previously raised seed funding from Nexus Venture Partners and Blume Ventures.
Founded in 2015 by Kumar and Arpit Dave, Roadrunnr provides hyper-local logistic services to merchants to deliver orders in their locality by connecting them with a supply force using mobile technology. Both Kumar and Dave worked together at Flipkart before founding this venture. Kumar did his Engineering from PES University, Bangalore while Dave is an alumnus of IIT Kharagpur.

---