Meet the six Indian startups selected for Pitney Bowes' accelerator programmes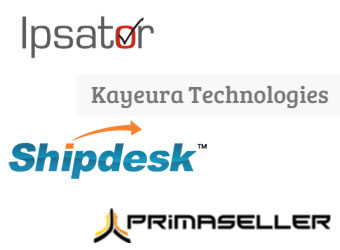 NYSE-listed technology solutions provider Pitney Bowes Inc has announced the names of six Indian startups selected for its two accelerator programmes. As part of this programmes, the selected startups will get mentorship, access to venture funds and networking benefits.
The selected startups will also receive assistance in the areas of customer information management, mobile, data analytics, location-based services, ecommerce management and machine learning.
They will have unlimited access to Pitney Bowes' software, application programming interfaces (API's) and data for six months.

"We are happy with the success of the Accelerator program. Most of the startups work with our clients and co-innovate with Pitney Bowes teams. The portfolio now consists of diverse business models in emerging technologies in location, commerce and big data. The ecosystem has delivered market insights as we develop our products and solutions and has helped our clients in India," Manish Choudhary, vice president-global engineering and managing director of Pitney Bowes India, said.
The startups will be placed in Pune or Noida for incubation and will have opportunities to network with prospective investors.
Pitney Bowes has also entered into partnerships with Microsoft and 91springboard to provide startups with access to the Microsoft BizSpark Plus program, which awards Azure credits worth up to $120,000 to each participant.

Here is a look at the six startups inducted into the Pitney Bowes Accelerator Program.
Ipsator Analytics: Founded in September 2012, Ipsator is a product that measures consumer perception for e-commerce.
Fetchon: A hyperlocal customer engagement and activation platform that allows brands and retailers to connect with customers in a geo-fenced area.

Kayeura: Kayeura is an in-store proximity and marketing solution for retail stores and brands. The company's flagship product is called mtailer.
ShipDesk: ShipDesk provides online merchants with a cloud-based shipping solution offering cheap shipping rates.
The other two startups, who are enrolled with Pitney Bowes Accelerator Collaboration Program, will work with Pitney Bowes to test and market its solutions. They are:

Loginext: It's a location-based analytics platform which uses emerging paradigms such as the Internet of Things and Big Data to collect location data from packages, delivery personnel or vehicles. Loginext gives a real-time analysis of the delivery network.
PrimaSeller: The startup offers a SaaS-based platform for retailers to manage orders and inventory across multiple online and offline sales channels.
Pitney Bowes provides technology solutions for small, mid-size and large firms that help them connect with customers to build loyalty and grow revenue. Many of the company's solutions are delivered on open platforms to organise, analyse and apply public and proprietary data to two-way customer communications. According to the company, over 1.5 million clients in approximately 100 countries are using Pitney Bowes' location intelligence solutions.

The first batch of the Pitney Bowes Accelerator program was announced in April 2014. The programme is a part of IT industry body National Association of Software and Services Companies' (NASSCOM's) 10,000 Startups initiative.
Last year, eight Indian startups, namely, Audianz, Tagalys, Teritree, RetailNav, Heuristics, Ideata, BrownTape and Yo-app, were incubated by Pitney Bowes. However, BrownTape and Yo-app had backed out from the program due to registration-related issues.
---