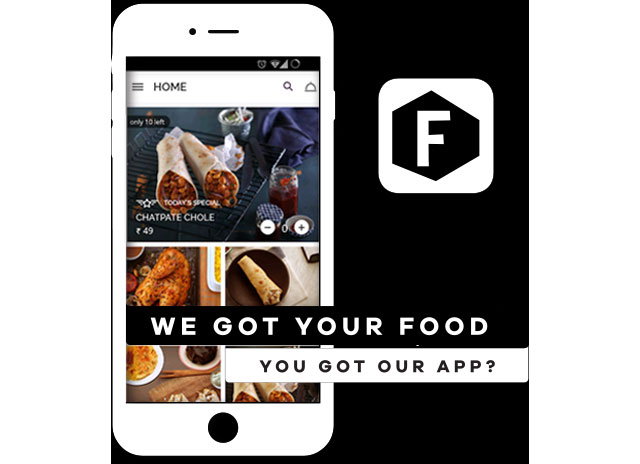 Quick service restaurant (QSR) and delivery chain Faasos has joined the likes of Myntra and Ola to go app-only for transactions.
Starting this month, the Sequoia Capital-backed Faasos will take orders and facilitate transactions only through its mobile app, Revant Bhate, co-founder and marketing head at Faasos, told Techcircle.in.
"Almost 90 per cent of our orders come through our mobile app today and so we have decided to facilitate orders only through the app from this month onwards. Although we will not shutdown the website, no orders will be processed through it," Bhate said.
Faasos, which is run by Pune-based Faasos Food Services Pvt Ltd, had launched its mobile app last year. Currently, the fast-food chain claims to be processing 150,000 orders a month through the mobile platform.
It targets customers in the age group of 20-35. At present, the company hawks wraps, biryanis, desserts and more from over 100 outlets across nine cities. It has operations in Gurgaon, Ahmedabad, Baroda, Pune, Mumbai, Indore, Bangalore, Chennai and Hyderabad.
The trend to go app-only was started by Myntra, India's largest online fashion retailer, in May this year. Myntra's decision to kill its web presence had evinced mixed reactions from industry watchers. Most e-commerce companies said it is too early to adopt the app-only route in India. A report in The Economic Times news report suggested that Myntra has seen a 10 per cent decline in sales following the move. Myntra officials refute these figures. Moreover, Myntra CTO Shamik Sharma recently told Techcircle.in that the app-only mode is benefiting the company.
Myntra's parent Flipkart is also goading on a similar path and is set to kill its desktop presence in favour of app-only usage by September.
Fasoo's had garnered $20 million (just over Rs 120 crore) in investment led by Lightbox Ventures earlier this year. Sequoia Capital, which had led an $8 million series A funding round in the firm in 2011, had also participated in the latest round. The latest funding comprises equity investment worth $16 million by Lightbox and Sequoia, while another $4 million in debt.
Bhate said the funds from the latest round will primarily be used to further power its tech infrastructure in addition to investing in marketing.
"We have grown almost 15x in the last six months to 150,000 today. The target is to do almost a million orders every month on the mobile app by March 2016," Bhate said.
Fasoo's is expanding its coverage and pan-India distribution. It plans to extend operations to Nagpur, Bhopal, Mysore, Noida and Jaipur in this quarter. The company's long term plan is to expand presence to 25 cities by March next year.
"We are solving the genuine problem of what should a customer have today regardless of whatever time of the day it is, whatever day of the week it is, whatever month it is. At any particular given point in time, we should have all possible solutions to a customer's cravings and requirements of food," he said.
Jaydeep Barman, a former McKinsey and Co executive, had founded Faasos in 2004 with his batch mate Kallol Banerjee. Both Barman and Kallol are engineers with MBAs from Indian Institute of Management (IIM) Lucknow and INSEAD. An IIM Kozhikode graduate, Bhate joined them in 2012 post investment banking stints with Citibank, Yes Bank and Elara Capital.
Food-tech ventures have become a preferred bastion for VC investments. Startups in this space either offer an ordering platform from restaurants or run their own kitchens. Some, serve ready-to-cook or ready-to-serve meal boxes.
Recently, Mumbai-based Lollypop Foods Pvt Ltd, which runs a delivery-only Chinese fast food venture under the brand Noodle Play, raised Rs 1 crore ($160,000) in angel funding last week.
In April this year, Bangalore-based Bundl Technologies Pvt Ltd, which owns and operates online food ordering startup Swiggy.com, had raised $2 million (Rs 12.5 crore) from SAIF Partners and Accel Partners in its seed round of funding. In May, Mumbai-based Poncho Hospitality Pvt. Ltd, which owns and operates a quick service restaurant (QSR) chain under the brand name of Box8 and positions itself as an on-demand food delivery services firm, raised $3.5 million (RS 22 crore) in Series A round of funding from early-stage venture capital firm Mayfield.
---