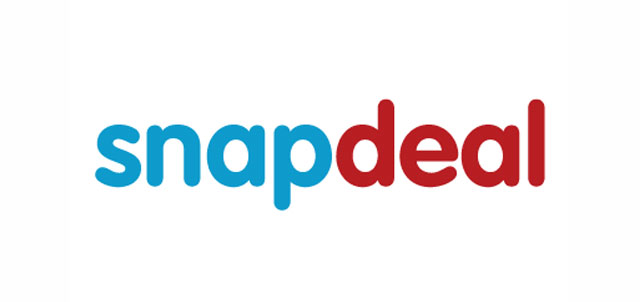 Online marketplace Snapdeal has appointed former Adobe executive Rajiv Mangla as chief technology officer, as per a press statement.
The CTO office at Snapdeal, which is run by Jasper Infotech Pvt Ltd, was vacant since February after incumbent Amitabh Misra quit the company to pursue entrepreneurial opportunities.
"We are building the strongest technology team at Snapdeal to create future ready and innovative technology infrastructure. At Snapdeal, we believe that our business exists to serve our users and strongly feel that creating a frictionless buying and selling experience is key to our success. We are delighted to have Rajiv onboard and wish him a great journey ahead with the Snapdeal family," said Rohit Bansal, co-founder of Snapdeal.
Mangla, an IIT-Bombay graduate in computer science engineering, has worked with Adobe Systems for over a decade. In his most recent role, Mangla served as Adobe's vice president of engineering and digital marketing. The statement said that he was responsible for Adobe's foray into enterprise and digital marketing businesses.
"Snapdeal's digital commerce ecosystem provides innumerable opportunities for high tech innovations at internet speed and scale, which makes it an irresistible challenge. I would like to make technology work hard to create a trusted and easy-to-use marketplace," said Mangla. Snapdeal and Flipkart have been strengthening their top deck as they brace for hyper competition in the Indian e-commerce space. Snapdeal, which recently raised $500 million (Rs 3,250 crore) in fresh funding, has made several senior level hires in the last 3-4 months.
It appointed Bharti Airtel's former chief marketing officer Govind Rajan as its new chief strategy officer. Former Bharti Airtel senior executive Anand Chandrasekaran was roped in as chief product officer. The company also hired former Procter & Gamble (P&G) executive Amit Choudhary as its senior vice president – corporate finance. It appointed Gaurav Gupta as VP of engineering. Prior to that, Snapdeal brought in Jeyandran Venugopal from Yahoo as technology advisor and Bhuvan Gupta as VP of engineering. Snapdeal also hired Vivek Patankar as senior vice president – finance from Unilever.
Meanwhile, former CTO Misra has founded a new startup, Bona Vita Technologies Pvt Ltd which aims to build differentiated products in the travel industry. Bona Vita has already secured $5 million in funding from the country's top online travel agency MakeMyTrip Ltd.
---