Check out the 11 Indian startups selected by NUMA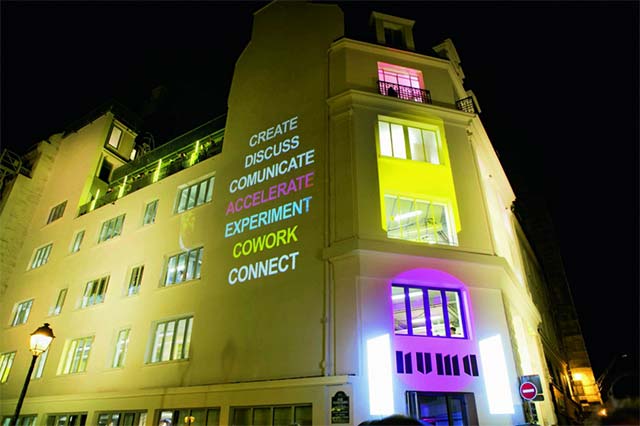 Paris-based startup accelerator NUMA has announced the names of the 11 startups that have been selected for its first startup accelerator programme in Bangalore.
The startups include an augmented reality app maker, a print-on-demand platform, a sports venue booking app maker, a wedding organiser marketplace, a healthcare solutions firm, a university search platform, a men's fashion marketplace and an edu-tech firm.
The Bangalore base is the French startup accelerator's second international centre after Moscow. The sector agnostic accelerator has an ambitious plan of opening 15 worldwide centres in three years.

Startups selected for the accelerator programme in India will get free office space and infrastructure services. They will also receive six months of mentoring in exchange for seven per cent stake in their respective companies to be offloaded in favour of the accelerator.
US communication infrastructure builder Cisco, French bank BNP Pariba and state railways SNCF are partners for NUMA Sprint, its accelerator programme in Paris. Startups under its accelerator programme have been backed by venture capital firms such as Partech Ventures, Balderton Capital, Kima Ventures and others.
In Paris, NUMA has accelerated about 125 startups, which have gone on to raise €50 million (Rs 374 crore). NUMA has a global partnership with Google For Entrepreneurs (the search giant's arm that is involved in startup community building) and French telecom major Orange.

NUMA expects some of these European venture capital firms to come to India and invest in local companies through its platform.
In September, Techcircle had reported that Numa was selecting 10 startups for its first batch in Bangalore. The final updated number now stands at 11.
"In Paris, we take 25 startups for a four-month acceleration programme. The startups we come across in India are more early stage than we have in France and so we will do a six-month acceleration programme here," Aviva Markowicz, international project manager, NUMA, had told Techcircle.in in September.

NUMA received 122 applications since it opened the application process late in August and the first batch will start by mid-November.
Here is a look at the startups that made it to the final 11.
1Plify: Founded in 2015, 1Plify is a global admission portal that connects students to institutions around the world. 1Plify has partnered with institutions in the UK, France, Cyprus, India, Dubia, Vietnam and Philippines, with a working plan to expand to other countries as well as add more institutions to offer students more options.

Courtside: Courtside is an online platform that allows booking of sports playground venues. Users can check out a playground's availability, pay and book the slot. The Android and iOS versions of the sportsground booking platform is expected to be available soon.
FlippAR: FlippAR is an augmented reality application to point and buy things. FlippAR helps companies build a strong brand presence and increase sales by providing better customer experience.
FullOnShaadi: It is an online marketplace that lists on its network all the vendors related to planning and organising an wedding.

Najdik: Gurgaon based Najdik.com is an online grocer that home delivers South Indian grocery items.
Piki: Piki is a platform for rapid market research which connects businesses to their target audiences and gets survey results in hours, allowing for faster business decisions backed by data.
Svadhin: Svadhin provides independent living and fall prevention solutions to overcome accessibility challenges related to age, medical or physical conditions. Team Smart Schools: This edu-tech firm's Smart Schools App gives parents and teachers information about the day-to-day activities concerning children's educational and co-curricular development.

Men's Room: It is an online platform for urban Indian men to buy smart, stylish menswear essentials and accessories. Canvazify: Canvazify is a brainstorming platform for innovative teams. It comes with pre-defined strategic templates to help teams collect, share, and act on ideas to achieve productive innovation.
Inkhorn: A print-on-demand platform, it provides services that include designing the brand logo, design collaterals, corporate identity kit, website design and development, web hosting and maintenance, content management marketing communication.
---