Spice Mobility appoints Dilip Modi as executive chairman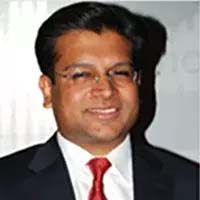 Handset manufacturer Spice Mobility Ltd (formerly S Mobility) has appointed Dilip Kumar Modi as executive chairman, according to a stock market disclosure. Modi is currently chairman.
The company also appointed Modi as executive director. Besides, he will assume additional responsibility of handling business operations.
The move is "part of a restructuring exercise and to focus on capturing opportunities foreseen in the firm's business," the statement said.

Meanwhile, Prashant Bindal, who is currently chief executive officer, will cease to hold the CEO position, it said.
Dilip Modi took over as chairman from Bhupendra Kumar Modi in February last year.
Over the past five years, Dilip Modi has set up the firm's mobility businesses in segments like mobile devices (Spice Mobile), mobile value added services (Spice Digital) and  mobile retail (Spice Hotspot).

In October 2010, he was appointed executive vice chairman and in May 2011 as managing director of Spice Global. However, he stepped down as managing director in February 2012.
Spice Mobility, a part of BK Modi Group, has changed its name twice, reverting to its previous name recently. It has been trying to position itself as a mobile internet firm but it still derives a large chunk of its revenues from its handset business.
It has operations spanning India, Nepal, Bangladesh, Uganda, Tanzania, Zimbabwe and Sri Lanka. In December last year, the promoter group said it was looking to delist the firm.

Net loss falls in first quarter Meanwhile, the company registered a consolidated total income from operations of Rs 496 crore for the quarter ended September 30 against a total income of Rs 544 crore in the year-ago period.
During the quarter, it reported a net loss of Rs 6.23 crore compared with a net loss of Rs 13.32 crore.
It follows a July-June financial year.

---