Over the past couple of years  number of startups have raised funding at a massive valuation. In this column, part of VCCircle's 10th anniversary celebrations, Just Dial's VSS Mani talks about why valuation shouldn't be the main aim for entrepreneurs.
The mindless rush to enter the club of unicorns, a company valued at $1 billion, is pretty obvious these days. Unlike the scenario a decade ago, venture capitalists are willing to pump millions into startups of the moment today and, therefore, we are likely to see more unicorns. However, is becoming a unicorn should be the focus for the new-age entrepreneurs or building a great company?
More people are daring to be entrepreneurs now than ever before. The access to capital has become much easier now, giving entrepreneurs both financial and psychological boost to dream big. On the technological side, there's a lot of things that a person can do today without having to possess sophisticated hard infrastructure. This was not the case in the past. These factors have changed the face of entrepreneurship in India over the last decade.
But most entrepreneurs who built unicorn companies would not have set a goal to build a unicorn. If you are passionate about an idea, if you want to solve a particular problem, and if you have the right kind of product, then you should go for it.
In fact, many of our celebrated entrepreneurs don't even look at the kind of money they can make or luxury they could enjoy being an entrepreneur. They are driven by their passion. Today we see companies becoming unicorns within a few years, which was not the case in the past.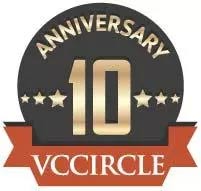 How real are these unicorns? How real are the valuations? That's a different matter altogether. However, I think the less focus an entrepreneur pays on these benchmarks, the better his chances of being successful and building a unicorn company.
Pompous schemes will burstThe matter of another startup bubble is a subjective call. Overall, I think opportunities look better for the future. The ecosystem is getting better both from a business and technological perspective.
On the other hand, there are too many over-the-top activities here – basically startups chasing surreal targets and numbers, like an e-commerce company's mindless focus on gross merchandise value.
Therefore, I think, more than a tech bubble, every pompous scheme is a bubble that will eventually burst. However, I don't see any specific tech bubble as such.
Recession is bound to happen againUsually, what happens when recession hits a market is that the mood shifts. Investors get worried about the environment which is suddenly presumed to be factitious and unreal, and they wouldn't want to invest in such an environment and lose money. This scenario (recession) will definitely happen again. These are all cycles. Good companies will survive all these cycles to continue to do well.
Six suggestions to emerging entrepreneurs
Take the entrepreneurial plunge only if you strongly feel about a concept, something that constantly stays within your head. You don't take a plunge when you see an opportunity where you can copy someone's idea or something that has worked in a different market or country.
You need to have a diehard attitude because it's not easy to be an entrepreneur.
Hard work is the basis of everything, without which any great idea can fail.
You need to constantly innovate in today's world. If you don't do that, there is a good chance that you will perish.
Never get married to your own idea. You need to have the courage to reject your own idea when you think it wouldn't work.
You need to have a really sharp focus. One thing I think lacks in today's entrepreneurial ecosystem. A lot of new-age entrepreneurs are not able to focus on things they thought they are really passionate about. It's a bigger worry because if you get distracted by everyday developments or market fluctuation, you will end up flirting with a number of ideas which will only help waste your investor's money.
No regrets
Going back 10 years, there's frankly nothing I would want to change. Before 2005 we were trying to raise money and get some external validation from investors. We were rejected a couple of times in 2004-05, and then we gave up. In 2005, it happened on its own, the investor just walked in. We don't have any regrets.
We have always chosen the path of constant innovation, we believe in small every day improvements, we believe in keeping our focus on our users and improving their experience every day, and we know what's real and what's not.
To give an example – we registered our domain name in 1997, there was so much noise about dotcom in 2000, we did flirt with it for some time but we had the wisdom to drop that idea quickly and take the telecom way.
We chose the telecom way and we could build this great company. Had we focused only on the internet, we would have perished. We launched our website only in 2007. It's not that nothing great happened between 1997 and 2007 on the internet, but we didn't want distractions. We had the wisdom to postpone our internet focus and we did it after 10 years.
The next best thing is tomorrowTalking about how one should identify the next big disruptor in the tech space, I believe each one of us has to focus on our own next bests, not anybody else's next best. When we started as a search company, we were on voice. People could dial in and ask for information. We read out the information to them and they would note it down because that was the technology those days.
Then, as people had more cell phones and email access, we started texting them the information. Over a period of time, we realized it's time to have our own website because if we do not have, many of our users would otherwise go to other providers who offer everything online.
So, we promoted our online offering to our callers and we generated great traction. We then launched our mobile site, which was followed by a mobile app. Now that we know people are not averse to making transactions online, we have initiated movie, travel and hotel ticket booking on the app. So, there's no stopping but keep on evolving and innovating and that's the best next thing that every entrepreneur should pursue. The next best thing is tomorrow.
Shift from non-digital to digitalDigital economy is going to grow because of the basic ecosystem improvement and better internet penetration. Digital economy per se will not trigger more sales for products and services, but all such activities will get routed through the digital economy. Fundamentally, we will have to be careful as a country with overall growth rate across all sectors because digital economy is dependent on that. The shift from non-digital to digital will definitely happen.
VSS Mani is the founder and managing director of local search services provider Just Dial. 
As told to principal correspondent Binu Paul.
---