Recap 2015: When startups courted controversy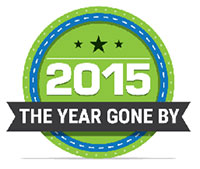 Given the heightened interest in the Indian startup ecosystem, anything that the founders do hit the headlines. While announcements around fund raising and valuations generally make for a meaty news copy, a bunch of entrepreneurs/startups faced a social media backlash due to their online and offline antics. At Techcircle.in, we have compiled instances that range from public spats with rivals to awry marketing campaigns to employee unrest that found entrepreneurs/startups garnering eyeballs for all the wrong reasons this year.
Deepinder Goyal/ Zomato:
The team at Zomato took the term "food porn" quite literally. The food listing and ordering platform's decision to post ad campaigns on porn sites can be an interesting case study for brand managers on what not to do. Zomato floated cheeky ads on porn sites between 11pm-4am (prime time for porn viewing) as a result of which it saw a huge spike in late night orders.
The scheme translated into big money with millions of clicks and a bump up in online orders - all at a very low cost. However, Zomato faced a social media backlash as it was seen to be promoting pornography. A couple of days later, the company discontinued the campaign, with CEO Deepinder Goyal posting a formal apology on Zomato's blog.
However, 'Porngate' was not the only episode which kept Zomato's PR team busy. Earlier in the year, Zomato laid off around 300 employees worldwide, or nearly 10 per cent of its workforce. Subsequently, Goyal sent a stinker to Zomato's sales staffers, warning that the company may not meet its sales targets for the year.
Flipkart:
The country's largest e-commerce venture Flipkart was the first casualty of a new weapon used by dissenting users: app 'downvoting'. Flipkart faced users' brunt after it was said to be in talks to join Airtel Zero, which was seen as a platform detrimental to net neutrality. Many consumers uninstalled the Flipkart app and gave it poor reviews. Flipkart was also in the news thanks to its decision to stop internet transactions for lifestyle e-tailer Myntra by resorting to app-only play. Flipkart also toyed with the idea of going app-only, before deciding to continue with the status quo. Last heard, Myntra had restarted its mobile internet portal for select products.
Bansal vs Bansal:
In the e-commerce space, young CEOs are increasingly open to criticising their peers on social media. In May, Flipkart and Snapdeal extended their rivalry to social media. Flipkart CEO Sachin Bansal used micro-blogging site Twitter to criticise Snapdeal co-founder and COO Rohit Bansal's comments on the dearth of quality engineers in India.
"Don't blame India for your failure to hire great engineers. They join for culture and challenge," Flipkart's Bansal said.
In response, Snapdeal's Bansal tweeted: "Talking abt culture, @snapdeal happened to be rated top 10 places to work in India, in case headline hunters missed."
The flashpoint was an interview given by Snapdeal's Bansal to The Wall Street Journal, in which he said that there is dearth of quality engineers in India.
However, in November Snapdeal found an unlikely supporter in Flipkart co-founder and CEO Sachin Bansal. The Snapdeal app was being downrated by irate users following brand ambassador Aamir Khan's recent comments on rising intolerance in the country.
"This is a flawed logic. Brands don't buy into brand ambassador's personal opinions. @snapdeal shouldn't face this," Flipkart's Bansal tweeted.
Needless to say, Snapdeal also distanced itself from the Bollywood star's comments.
Rahul Yadav:
The maverick entrepreneur can single-handedly break the internet. The highs and lows of Rahul Yadav's life resemble a typical bildungsroman: fall from grace and heartache followed by new beginnings and new-found love. In fact, the 26-year-old IITian's popularity hit the skies after he was sacked on July 1 as Housing.com's CEO. Yadav's exit from Housing was one of the most talked about events of the year, with Twitteratti analysing every statement he made on Reddit. What followed was an infamous interview with Femina. Yadav's Facebook profile indicates his growing cult status within the startup community. At last count, his Facebook page had 73,796 followers! Early this month, Yadav announced his next venture, an e-governance focused startup called Intelligent Interfaces. What's more, he has managed to rope in Flipkart co-founders Sachin and Binny Bansal besides cricketer Yuvraj Singh's YouWeCan Ventures as investors.
Gaurav Choudhary/TinyOwl:
The hostage crisis at food delivery startup TinyOwl, where a co-founder was held captive for about 48 hours by sacked staffers, was probably the startup world's first ever "worker uprising".
On November 2, Mumbai-based TinyOwl said it was laying off 112 employees, as part of measures to make the business viable. In September, it had sacked about 100 staffers.
A day later, TinyOwl co-founders Harshvardhan Mandad, Saurabh Goyal, Shikhar Paliwal, Tanuj Khandelwal and Gaurav Choudhary travelled to Chennai, Pune, Hyderabad and Delhi offices. Their message to employees was: Take post-dated cheques and agree to quit work. However, employees in Pune demanded full and final settlement. They claimed to have lost trust in the company's top management. Many were incensed as the layoffs were announced a few days after TinyOwl raised $7.5 million (Rs 50 crore) in fresh funding from existing investors Sequoia Capital and Matrix Partners Co-founder Choudhary and a colleague were held hostage at TinyOwl's Pune office by about 30 irate staffers who had been sacked. "All I want is to go home safely. I am scared for my life," Choudhary was quoted in a report by The Times of India.
The police was called in and local politicians joined the fray. Finally, on November 4, its CEO, Mandad, said the problem had been resolved.
Roadrunnr
Taking a cue from the TinyOwl episode, delivery boys of Roadrunnr vandalised the logistics company's Bangalore office over a salary dispute. Roadrunnr founders hired bouncers to ward off agitated employees. Around 15 bouncers were called in to control the mob-like situation. The protest stemmed from the new compensation policy, where the delivery boys would be paid "per delivery" rather than "per hour", which meant a significant drop in their monthly income.
OYO vs ZO Rooms
Budget hotel aggregators OYO Rooms and ZO Rooms were rivals for most of 2015. The two companies' marketing teams took potshots at each other throughout the year. Some of the most ingenious trolls on social media include the "ZOrr se bolo, jai OYO ki" campaign by OYO. In another instance, ZO Rooms subtly congratulated its rival for finally launching a mobile app, going to the extent of holding an event at the same location where the app was being launched. OYO retorted by making fun of its smaller rival. The puns caused a flurry of activity on Twitter, with #OYOlovestrolls trending for the longest time. After all, OYO was the more experienced player in the game of puns, having learnt a trick or two when Stayzilla thrashed it with #Oyomama tweets. OYO, however, seems to be having the final say. It is currently in talks to acquire ZO Rooms after the latter failed to find backers for the next round of funding.
Jugnoo and Ola:
Jugnoo, a new player in the daily commute segment, is trying to establish its niche in the auto aggregation segment. Its competition with Ola, the largest player in the transportation aggregation space, spilled onto social media with Jugnoo alleging foul play by the latter. Jugnoo accused Ola of inciting its drivers and spreading rumours that the company was shutting down. On its official blog, Jugnoo posted a scathing letter where it alleged that Ola was fudging its numbers to show that it had overtaken Jugnoo and Uber. Ola stayed mum on this issue.
Comment(s)