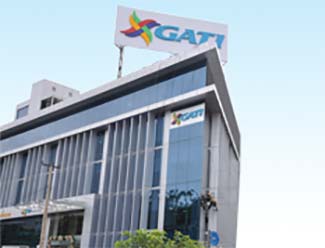 Gati Ltd is close to investing in a logistics startup, it said in a stock market disclosure.
The move is part of the Hyderabad-based logistics major's strategy of delivering one million daily packages by 2020.
"Today, the startup environment in the country is solving real business problems using technology and at a rapid pace. We are engaging with the startups that are aligned with our business to make a strategic investment. These alliances and investments will help us build capability and capacity," Dhruv Agarwal, Gati's chief strategy officer, said.
Last year, Gati had announced it will raise up to Rs 120 crore ($19.5 million) through issue of securities.
Gati provides express cargo delivery, besides distribution and supply chain management solutions in India. It operates a fleet of 5,000 vehicles and works with about 3,100 business partners. The firm has offices in China, Singapore, Hong Kong, Thailand and Nepal.
Gati's financials
The BSE-listed Gati had reported a 33 per cent decline in consolidated net profit to Rs 7.67 crore for the third quarter ended December 31, 2015, as against Rs 11.44 crore in the year-ago period. Total income fell to Rs 417.80 crore from Rs 423.31 crore in the corresponding quarter a year ago.
On-demand logistics ventures
Thanks to the e-commerce boom, a bunch of startups have mushroomed in the on-demand logistics space over the last 12-18 months. These ventures either have their own fulfillment centres/fleet or serve as a marketplace for connecting customers with delivery or transportation service providers. Indeed, some of these ventures have also raised external funding.
Few months back, Snapdeal's parent Jasper Infotech Pvt Ltd had invested $20 million (Rs 131 crore) more in logistics firm QuickDel Logistics Pvt Ltd, which runs operations under the gojavas brand.
Bangalore-based hyperlocal delivery startup Opinio had raised $7 million in Series A funding led by e-commerce logistics firm Delhivery.
However, some ventures in this space were unable to keep the lights on.
In December, e-commerce focused logistics services provider Delivree King closed operations as it failed to raise fresh funding.
Another logistics startup Pickingo was acqui-hired by Shadowfax in November after it had stopped operations. In 2014, last mile delivery startup Chhotu.in, which was backed by Paytm's Vijay Shekhar Sharma, shut shop.
---