It's 10 am when Mohammed Arif, a 30-year-old carpenter from Gurgaon, receives a text message on his mobile phone's app for a carpentry job. An hour later, he gets the exact coordinates of the location and on arriving at the address, he presses the 'Start Job' button on the app. When the job is over, a bill is generated, the client provides a digital signature and makes the payment online.
"We do everything over the phone, from tracking my performance to reaching out to a client. With the increase in work, my profits have also (risen). I used to run a shop in the evenings, but now I am fully focused on the carpentry business," says Arif.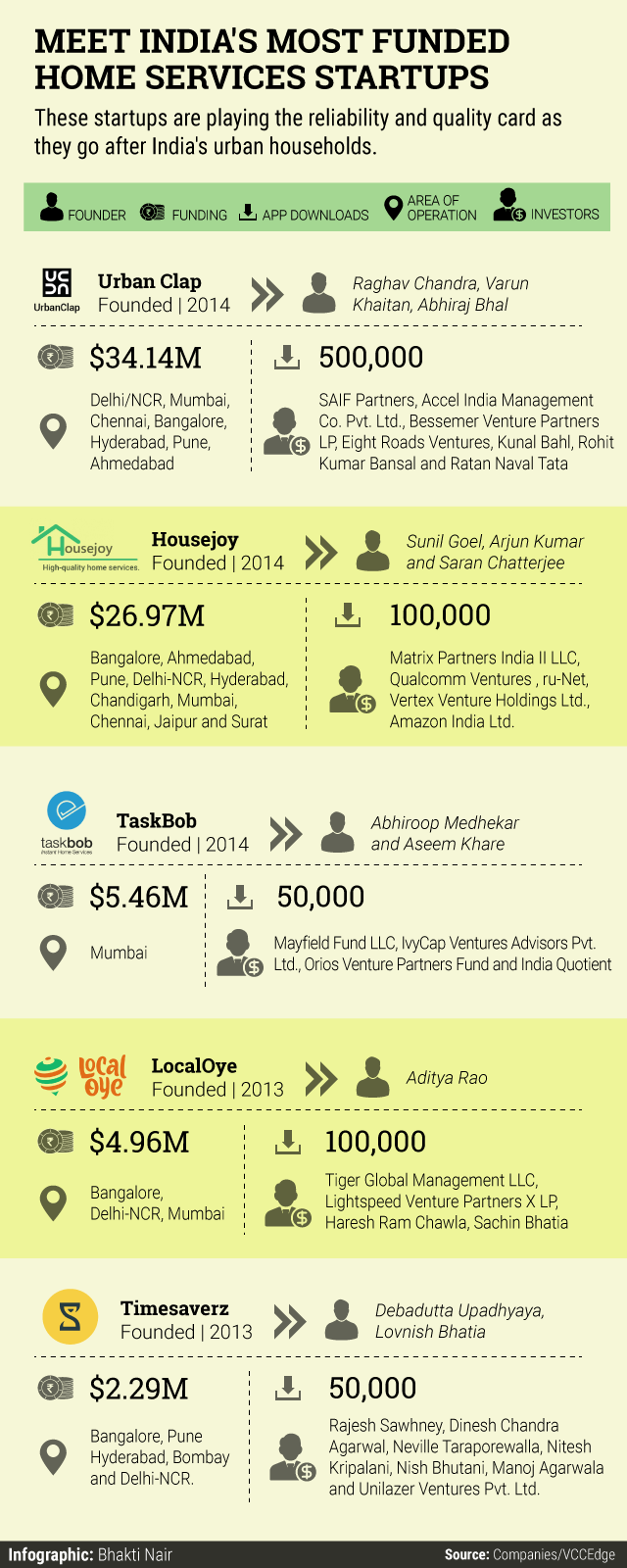 Arif is one of the 700-plus professionals listed on Zimmber.com, an on-demand home services provider based in Mumbai. Zimmber, operated by Mumbai-based Rejuvenate Solutions Pvt Ltd, has just concluded the acquisition of Gurgaon-based FindYahan India Pvt Ltd, a marketplace for services and skills.
In just three or so years, some 100 home and local services firms have emerged providing a broad gamut of services, ranging from handyman's jobs to home cleaning, car washing, laundry, pest control and even hobby classes.
"The Indian home services market alone is a $140 billion market," claims Prashant Chaudhary, co-founder of Mr. Right Services Pvt Ltd, another home improvement aggregator.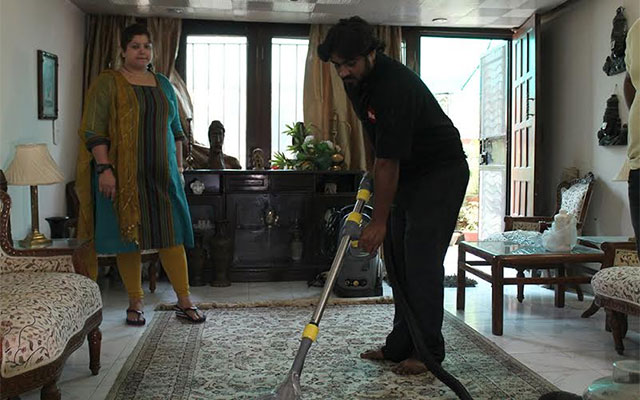 While no clear leader has yet emerged, a slew of startups, armed with investor cash, such as UrbanClap, Housejoy, Helpi, LocalOye, UrbanPro and Timesaverz, are going after India's urban households.
And amid questions about how many will survive in the medium to long run, several of the companies insist their model, based on small-ticket recurring revenue, will help them not just make it but also scale.
"It is the increase in the average order value and cash accumulation that will pave the route to profitability ahead," says Saran Chatterjee, co-founder, Housejoy.com, run by Sarvaloka Services On Call Pvt Ltd.
The big boys At least a dozen startups have received funding in the last two years with deep-pocketed investors and entrepreneurs, such as Ratan Tata, Amazon India Ltd, SAIF Partners, Bessemer Venture Partners, Accel Partners and Matrix Partners making financial bets.
According to VCCEdge data, players such as Housejoy, UrbanClap, Zimmber, Timesaverz, LocalOye alone have collectively raised $70.05 million so far. Of that, Housejoy and Urban Clap have raised about $26.97 million and $34.14 million, respectively.
UrbanClap, run by UrbanClap Technologies Pvt Ltd, follows a mix of lead generation and fulfillment platform and says it has about 80 categories currently on its platform.
"Services that are more personalised in nature such as guitar classes, maths teacher or physiotherapist are given to customers in the form of leads while for standard services such as plumbing, pest control or carpentry, we decide the prices and connect with the professionals," says Varun Khaitan, co-founder of UrbanClap. He claims that with 20,000 professionals, his company generates around Rs 68 crore every month.
Besides them, legacy local classifieds players such as Sulekha.com New Media Pvt Ltd and Just Dial Ltd have also forayed into the online services market. "You name it, and all kinds of services that one can get through the call will be pushed into our Search Plus App and with one tap you can have the professional at your doorstep," says VSS Mani, founder and CEO, Just Dial.
Target customer  With Indian consumers very price-sensitive, convincing customers to pay for services is a key challenge. The other challenge, of course, is to find the right professionals to service customers.
Several companies are playing the reliability and quality card. "We take full responsibility if a professional doesn't provide a service to a customer," says Chatterjee of Housejoy.
Adds Mr. Right's Chaudhary, "When a customer identifies a problem on the app or on the website, before the professional arrives, we list the nature of jobs that may be required to be done.
A way to measure success, Chaudhary says, is to look at repeat customers, who account for 40 per cent of Mr. Right's business now.
For basic services such as plumbing and electrical work, Mr. Right charges about Rs 200/hour, while Zimmber takes Rs150 for 30 minutes. Housejoy charges an inspection fee of Rs 100 in some cases and Rs 250 for others. And for standard jobs such as pest control for a 2-bedroom apartment, UrbanClap charges around Rs1000, while Housejoy charges around Rs 900. Similarly, for home cleaning services, the average fee is Rs3000-4000. The mark-up for the companies is in the 10-15 per cent range, executives say.
While most of the players have a visiting fee of Rs150-200, UrbanClap does not any such charges. "Our target customer is the one who is not just price-sensitive but service-sensitive as well," adds Khaitan of UrbanClap.
Role of technology All the startups are using technology to streamline their offerings.
Mr. Right provides handheld phones to its service professionals or Pros, ensuring on-site billing and real-time location tracking. "The phones are pre-loaded with 3G connectivity which cannot be turned off," Chaudhary adds.
Zimmber also has a similar strategy. "We have specially designed the app for the Champs (workers) and it is multilingual. They can see the list of jobs they have done and also their ratings," Kumar says.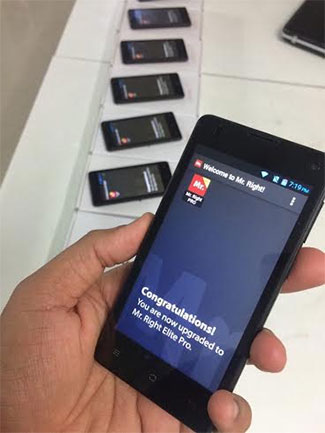 It is not just technology that these players are placing their money on, most of the startups are grooming workers around core skills.
" Our Champs go through a five-day training programme where we not only brush up their technical skills, but also train them on supply-side application," Kumar explains.
Consolidation on the horizon Chaudhary of Mr. Right says that it has never been in losses. "We are making at least 15-20 per cent revenue on each job," he adds.
Chatterjee of Housejoy says that it has a clear business model and its cash collection is growing at 20 per cent month-on-month and that is going to drive the net revenue of the company.
"We have been able to demonstrate sustainable growth from day one and have a model in place on our road to profitability," he says. According to him, Housejoy is first looking to break even at a category level and is also working on new monetisation models for low-ticket jobs. "In the coming 18-20 months, if we can keep our average order growing and take care of cash collection, we can surely be profitable," he says.
Still the home services industry appears to be consolidating. Earlier this month, Housejoy acquired startup My Wash Technologies Pvt Ltd. Paytm acquired home services provider Near in December, a month after Mumbai-based Crenovative Ideas Pvt Ltd, which operates home services startup Taskbob, acquired Zepper Services Pvt Ltd.
"This year we will see a lot of consolidation. Those who will not be able to crack the unit economics of the business and raise money will have to shut shop," predicts Debadutta Upadhyaya, co-founder and CEO of Timesaverz, which claims to handle 1000 jobs everyday with 3500 professionals on its platform.
Ahead of their time Some investors, such as Sanjay Mehta, a serial entrepreneur, say on-demand services are ahead of their time in India. "Startups that are raising funds right now will find it difficult to set up the next round of funding as performance metrics would be hard to meet," he predicts.
Echoing the same concerns, Vikram Upadhyaya, chief mentor and accelerator evangelist, GHV Accelerator, says the industry lacks the necessary infrastructure.
"The concepts are from the West but we lack the skills to provide a service. The moment we bring tech intervention in this space, it becomes challenging because the adaptability of the masses is a challenge," he says.
However Anupam Mittal, CEO of People Group, who has also invested in Near.in and Timesaverz, is optimistic. He believes that players that are vertically integrated will build value.
"It is going to be long haul business," he says. "In India, getting a blue-collared worker is tough but only listing them won't solve a problem." According to him, a lot of money has been pumped into this industry but there are very few that have understood the consumer pain points and how to solve it, so that a consumer comes back.
---