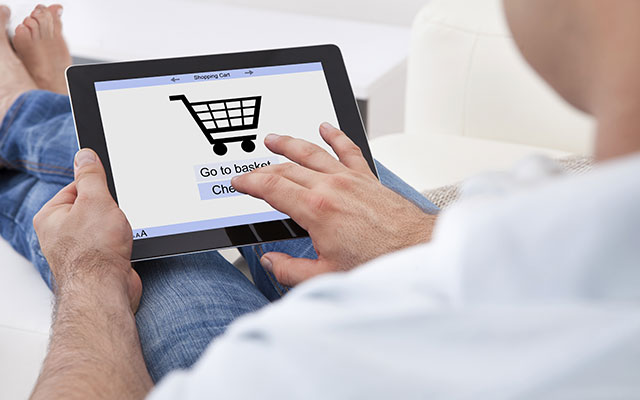 The Indian government on Tuesday allowed 100 per cent foreign direct investment (FDI) in e-commerce 'marketplace', while continuing with its stated policy of not allowing foreign funded online retailers to sell directly to consumers.
The continued restriction on foreign funded retailers from selling directly to consumers, however, does not change much on the ground as the lack of clear guidelines has already allowed several foreign funded companies to operate as a marketplace. An online marketplace is a platform where multiple third party vendors sell their products and services while the transactions are processed by the platform operator.
The government, however, has added a rider that may hit the business model of all operators and force them to reinvent their selling proposition. It has put a clause that e-commerce marketplace cannot, directly or indirectly, influence the selling price of products. This essentially means companies will not be able to offer huge discounts to consumers anymore, which had become the unique selling proposition for all online retailers. Heavy discounts offered by operators, even for third party products and services, has been the key driver of e-commerce in India.
It is, however, not clear how the government will monitor indirect discounting as the products sold on the marketplaces are legally sold by multiple vendors. Discounts are inbuilt in the pricing and at times, through vouchers, billed as a marketing cost. "This clause is meant to ensure that the marketplace should not become the de facto retailer - an allegation that has been made against them in the past, including by the retailers in their petition before the Delhi High Court," said Vivek Gupta, partner at BMR Advisors.
Earlier, the Retailers Association of India had filed a petition in the Delhi High Court stating that e-commerce players are acting more like retailers offering heavy discounts and queering the level-playing field. "The court had asked for the response of the government and the clause in the FDI policy in e-commerce is most likely a response to that," said an industry analyst who did not wish to be named.
He added, "the government has clearly stated that the e-commerce players cannot indulge in heavy discount."
BMR's Gupta, however, argued that if a seller on a marketplace had no problem participating in a discount campaign, "there is no reason why marketplaces cannot offer discounts. The question here is who is offering the discount".
E-commerce firms and IT industry body NASSCOM hailed the move even as it avoided commenting on the clause related to discounting.
In another significant note, the government has formally brought in e-commerce marketplaces offering services under the purview of these norms. So the move does not just impact companies such as Flipkart, Amazon, Snapdeal and Jabong alone but also players such as Ola, Uber, Foodpanda, UrbanClap, Quikr (that has launched QuikrServices) among others.
Almost all Indian e-commerce ventures, including larger companies such as Flipkart, Snapdeal, Jabong and Shopclues, are funded by foreign capital. In fact, all these companies are majority owned by international investors. Infibeam, one of the very few players to have not raised overseas capital, recently floated its IPO and is to be listed on the bourses soon.
Alongside these homegrown ventures, big global players such as Amazon and eBay, too, are present in the country.
All these ventures have structured themselves as marketplaces providing a platform to third-party vendors to reach out to consumers indirectly.
Some others that have inventory-based business model have formed two-tier legal structures where the front end e-store is owned by Indian founders while the foreign money is channelled into a separate firm that acts as a wholesale supplier to the group's online retailer.
Five years ago, the government had tried to plug the existing loopholes in the policy by mandating that such wholesale suppliers cannot derive more than 25 per cent of their business from group firms. But this clause essentially meant a wholesale supplier can continue to be the only supplier to a group e-commerce firm as long as it derives at least 75 per cent of its own sales from supplying to others. Flipkart had been found to be operating in contravention of this norm before it shifted to the marketplace model. In its balance sheet for 2011-12, the firm had acknowledged the lapse but did not make any provision due to the lack of penal clause in the government's norms.
In the new notification on Tuesday, the government, however, has addressed the issue by inserting an additional condition that e-commerce marketplaces themselves cannot derive more than 25 per cent of their sales from a single vendor or their group firms. This is going to hit firms like Flipkart and may affect Amazon, too.
Flipkart depends heavily on WS Retail, which was its in-house vendor before it was legally separated to comply with norms (more on how this firm performed last year here).
Amazon that started as a pure marketplace later formed a JV with Infosys co-founder N R Narayana Murthy's private investment arm Catamaran to also come as a vendor on its own marketplace (click here for how it fared against its Flipkart counterpart).
Referring to this point in the notification, industry body NASSCOM said restricting sales of a vendor to only 25 per cent of the sales in the marketplace may prove to be restrictive, more so if the vendor sells high value items.
"The industry might face difficulties in case of sale of electronic items, where a vendor maybe offering exclusive access to certain items or discounts. Marketplaces have no control on how a product is priced and only organise 'sales' where vendors participate. This offers consumers with a variety of choices and also attractive prices; we hope that such consumer friendly practices similar to 'sales' being offered by retailers will not be restricted," it said.
Indeed, one driver of Flipkart's success in the last few years is believed to be its association with Motorola and Xiaomi as exclusive distribution partners for their handsets. Although, now both these firms also sell through channels and distributors, other handset makers have tie ups with Amazon and Snapdeal. These tie-ups are channelled through their associated vendors.
---