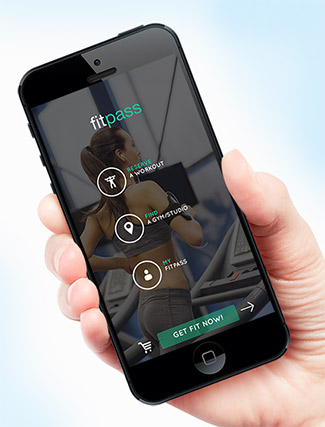 Fitpass, an online marketplace that provides users access to multiple fitness studios, is close to raising a pre-Series A round of funding, a person privy to the development told VCCircle.
Delhi-based Fitpass Business Ventures Pvt Ltd, which operates the marketplace, could raise between $2 million and $3 million (Rs13-19 crore) from investors led by RoundGlass partners and Helion Venture Partners, the person said on the condition of anonymity.
"Two Delhi-based super-angels are also likely to be part of the funding round," the person said, adding that the fundraising will be in line with the $2 million seed funding round of US-based fitness startup ClassPass.
Separate email queries sent to Fitpass, RoundGlass Partners and Helion didn't immediately elicit any response.
Fitpass, set up in 2015 by the brother-sister duo of Akshay and Arushi Verma, plans to use the funds for technology enhancement, hiring and brand awareness. A portion of the money will also go for expansion into two more cities.
The startup has tied up with about 1,100 gyms and fitness studios in the Delhi-NCR region. It gives users options to choose daily workouts, from Pilates and Zumba to kickboxing, karate and aerobics. Fitpass also offers customers diet plans and workout guides to help them achieve their fitness goals. The startup's app has recorded about 10,000 downloads.
Fitpass operates on a model that is similar to that of ClassPass and Singapore-based KFit. Last year, ClassPass raised $30 million in a Series C funding round led by Google Ventures.
In India, too, a clutch of startups have begun operations propelled by the success of ClassPass. Players such as ClassHop, Fitpass, Fiticket and Flexipass are operating in the segment. However, Fitpass is the first one set to raise a round of external funding.
Earlier this week, Techcircle.in reported that New Delhi-based Spry Infotech Pvt. Ltd—which operated ClassVerse, a marketplace providing users access to fitness studios and classes—had shut down after operating for nearly 10 months.
There are also fitness aggregators and fitness discovery platforms such as Gympik, FitMeIn and Fitternity.
In March, Gympik.com raised an undisclosed amount in pre-Series A funding from RoundGlass Partners. Last September, FitMeIn secured $100,000 in seed funding from Green House Ventures. In July, Mumbai-based Fitternity raised Rs 6.3 crore in its first round of institutional investment from Exfinity Venture Partners.
---