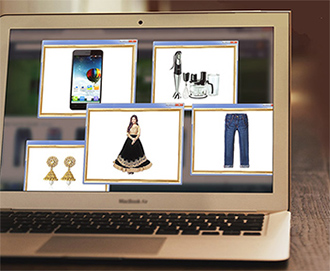 The India unit of e-commerce giant Amazon.com Inc. will set up six new fulfilment centres in the country before the festive season later this year to ramp up its warehousing capacity, as it raises its challenge to local rivals Flipkart and Snapdeal.
The new centres will come up in Chennai, Coimbatore, Delhi, Jaipur and Mumbai, the company said in a statement. The centres will meet the rising needs of the fast-expanding base of sellers on the company's marketplace as online shopping grows exponentially in the country, it said.
Amazon started operations in the country in June 2013. It has already invested the $2 billion into its India business it announced in 2014 and recently committed to spend another $3 billion.
The fulfilment centres are warehouses where e-commerce firms store, pack and ship goods to customers. The six new centres will take the total to 27 warehouses and increase Amazon's storage capacity to 7.5 million cubic feet.
The new centres will also help the company ship products faster during the festive season, which starts in October, when demand jumps. In recent years, e-commerce companies launched special events to boost sales during the festive season but faced glitches as they failed to meet the surge in demand.
Amazon said it has about 1.3 million products available for immediate shipping through the network of fulfilment centres in Gujarat, Haryana, Karnataka, Maharashtra, Delhi, Punjab, Rajasthan, Tamil Nadu, Telangana and West Bengal.
Amazon is locked in an intense battle for market leadership in India with Flipkart and SoftBank-backed Snapdeal after it withdrew from the Chinese market facing stiff competition from Chinese e-commerce group Alibaba. While the Jeff Bezos-led company has been gaining against Flipkart and Snapdeal, the impending entry of Alibaba into India could make things trickier.
Like this report? Sign up for our daily newsletter to get our top reports.
---