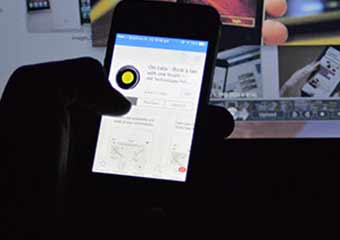 Homegrown cab aggregator Ola has received a show-cause notice from Karnataka's transport department asking why its licence should not be cancelled under a new law for on-demand transportation companies.
The development comes barely three weeks after Ola, run by ANI Technologies Pvt. Ltd, obtained a licence under the Karnataka On-demand State Transportation Technology Aggregators Rules, 2016.
The July 4 notice—issued in Kannada language—stated that Ola continued to charge customers beyond the fare structure fixed by the state government. TechCircle has reviewed a copy of the notice.
A person familiar with the development told TechCircle that the notice, in effect, states that Ola has kept its dynamic fare mechanism—better known as surge pricing—in contravention of the new rules.
The transport department said that Ola's actions violate sections 9(1) (2) (3) and section 7(d), which deal with the fare mechanism, of the new rules. It sent the notice as per section 11 of the new rules.
The department also termed as illegal the Ola Shuttle service, where the company runs vehicles that can carry up to 12 passengers. Ola operates its shuttle service in Pune, Bengaluru, Delhi-NCR and Kolkata.
Emailed queries sent by TechCircle to Ola went unanswered by the time of filing this report.
Ola, which competes with US-based Uber Technologies Inc in India, had obtained a licence under the Karnataka government's new rules on June 20. The licence is valid till June 2021.
The new rules state that cab aggregators must maintain a fleet of at least 100 taxis either through ownership or through an agreement with individual taxi permit holders. They should also ensure facilities to monitor the movement of taxis with the help of GPS and GPRS along with a control room facility. Also, all taxis must have display boards with vehicle permits and the driver's details such as photograph, name, driving licence and ID card issued by the police.
Uber, has challenged some of the rules including those related to surge pricing and capping of fares and is fighting a legal battle with the state government in the Karnataka High Court.
Last Friday, according to a Business Standard report, Uber claimed in the court that it was a technology platform that connects drivers with consumers and, hence, cannot be regulated under India's Motor Vehicles Act, which governs taxis and aggregators in the country.
Uber has also been facing roadblocks in obtaining a licence after the state transport department official concerned rejected its application in June citing shortcomings in the application and failure to compliance.
Recently, Ola and Uber were also engaged in a 'homegrown vs foreign' verbal  war after Ola submitted an affidavit in the Karnataka High Court accusing Uber of displaying scant disregard for local laws and customer safety, throwing business ethics to the wind. Uber denied the allegations.
Like this report? Sign up for our daily newsletter to get our top reports.
---