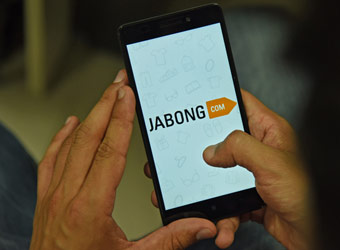 Even as Rocket Internet looks to sell off fashion portal Jabong, the future of its R&D centre Jabong Labs in Bangalore hangs in balance.
According to two people with direct knowledge of the development, Jabong has already scaled down the Bangalore R&D centre and decided to shift from a 100-seater office in Koramangala to a smaller 40-seater office in HSR Layout.
Jabong did not respond to repeated e-mails queries on the subject. An official denied any move to shut Jabong Labs but added that the centre is involved in technology innovation for all Global Fashion Group (GFG) companies across various geographies.
Jabong Labs was set up in Bangalore in early 2015 to drive technology innovations not just in Jabong but all six fashion portals under its holding company GFG that spread across Latin America, Middle East, Southeast Asia and Russia. In the event of a sell-off, Jabong would move out of the GFG fold and maintaining a tech centre for global operations is of little use then. The centre, which used to house 80 engineers, currently has less than 40 people.
Jabong has a 200 member-strong R&D centre in Gurgaon that primarily takes care of maintenance and development. One of the persons cited above said the Bangalore unit may even be shifted to Gurgaon.
"The company has undertaken some restructuring in the recent months and this is part of that," said a second person. Both persons requested anonymity.
GFG, the holding company of six online apparel retailers including Jabong had raised $339 million from its controlling shareholders Rocket Internet and AB Kinnevik at one-third of its valuation a year ago.
While its rival Myntra managed to enhance sales through aggressive marketing and discounts, Jabong faced growth pangs and saw a significant erosion in its valuation. Rocket Internet, which bargained with Amazon for a price of $1 billion for Jabong a year ago, may now settle for about $200 million. Snapdeal, Flipkart, Alibaba and Aditya Birla group have evaluated Jabong for a possible buyout, according to multiple sources.
Jabong leadership maintains that the company is focused on profitability and sustainable growth. Meanwhile, Jabong CEO Sanjeev Mohanty has put in his papers, according to a few persons privy to the development. Several media reports last week said Mohanty may join Levi Strauss & Co to head its India business.
Like this report? Sign up for our daily newsletter to get our top reports.
---