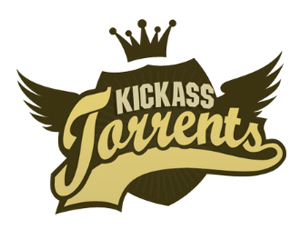 Depending on which side of the fence you are on, you might lament or celebrate on learning that in less than a day after the shut down of the globally popular website for downloading pirated films KickassTorrents, or KAT, a proxy website with a completely look-alike design and similar domain – kickasstorrents.website – is up and running.
For those who came in late, the founder of the KAT, Artem Vaulin, was arrested in Poland yesterday by the US authorities and, the site was shut down. But, as mentioned above, in less than 24 hours of the crackdown, aimed at curbing piracy, IsoHunt, another file sharing platform, has hosted a clone of KAT that has strikingly similar look and feel and hosts uploads from the past 18 months or so.
This isn't the first time IsoHunt has stepped in to play Santa to the file-sharing platforms or community. In April this year, when the Swedish authorities cracked down on The PirateBay, another globally popular file-sharing website, it was IsoHunt that resurrected it.
Interestingly, KAT's clone, that came to life Friday morning, carries a manifesto that dubs the crackdown on file sharing platforms "another attack on the freedom of rights of internet users globally". It further says: "We think it's our duty not to stand aside but to fight back supporting our rights."
The team behind the resurrected clone site also exhorts the fans to launch a petition on change.org to set free Vaulin. As for the clone, it says: "It's not perfect but if you want to save and archive something, now it's the time! We don't know how long it can last, but at least it's something. We will continue to fight for our freedom and you're welcome to join us!"
Vaulin was arrested yesterday in Poland after making a legal purchase from Apple Inc.'s iTunes music store. The Ukrainian has been charged with criminal copyright infringement and money laundering. In addition, a court in Chicago also ordered the seizure of bank accounts and domain names related to the site.
According to the complaint by the US department of Justice, KAT has a net worth of $54 million and annual advertising revenue in the range of $12.5 million to $22.3 million. It operates in 28 languages, gets 50 million unique monthly visitors and is estimated to be the 69th most frequently visited website on the Internet.
Like this report? Sign up for our daily newsletter to get our top reports.
---