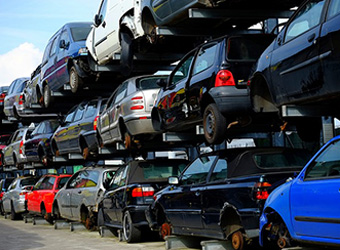 Online automobile marketplace, especially for used cars and other vehicles, is a fast growing segment that has seen a lot of investments flowing in alongside a few mergers and acquisitions. Enthused by the growing customer base and transactions on these platforms, South African internet and digital media firm Naspers launched its used car platform Stradia.in in India last month under its classifieds platform OLX.
Interestingly, Naspers had sold its used-car platform Gaadi.com to Google Capital-backed rival CarDekho.
Observers feel that the used car market is set to grow at a fast clip over the next few years and will get more organized thanks to online players. "The share of organized sector in the used-car market is going to grow from the current 15-20% to 30-40% over the next four to five years," says Rajeev Singh, head, automotive, KPMG. "Once the market becomes that big, it will open up huge opportunities for current as well as new players," he adds.
In an effort to seize the current opportunity and also to incentivize customers to come online to buy and sell old cars, the portals are offering a whole gamut of services including facilitating car loans, getting insurance, ensuring professional assessment of vehicles, as well as refurbishing the old vehicle with authorized parts, among other things.
"Market has dramatically changed over time. Earlier, the online platforms had only two types of offerings- classifieds and content creation, but now we offer much more than that," says Sandeep Aggarwal, founder, Droom, another marketplace for second-hand automobiles. "New cars industry is growing at the rate of 8-9% and the used-automobile industry is growing at the rate of 15%," he said explaining the rush among entrepreneurs as well as investors to ride the sector.
It is not surprising, therefore, that a lot of investors have placed big bets on these platforms in the past seven months. Here is a quick look at some of them:
Company: Droom Technology Pvt Ltd
Former CEO of e-commerce marketplace Shopclues, Sandeep Aggarwal founded Droom in 2014 and the company claims to be the first platform of its kind to allow customers to buy and sell new-and pre-owned automobiles. It deals in various categories ranging from bicycles, bikes, scooters, cars to luxury, premium and vintage cars and bikes. It raised an undisclosed amount from venture capital investors Beenext, Lightbox Ventures and Japanese investors Digital Garage and Beenos in its latest round of funding in June this year.
"We have been witnessing tremendous growth over the past 16 months in terms of adoption by sellers, number of categories and listings, and geographical presence in 142 cities across India, and transactions," Aggarwal had said at the time of funding. In July 2015, the company had raised close to $16 million from Lightbox and Beenos and before that, it had raised seed funds over two rounds in May and October 2014.
The platform caters to over 41,000 B2C sellers, more than 25000 products and over 62000 listing of vehicles.
Company: Car Trade Pvt Ltd
Founded by former CEO of Mahindra First Choice Vinay Sanghi and managing director of Nirvana Venture Advisors and ex-country head of eBay India Rajan Mehra, CarTrade raised $145 million from Singapore government's sovereign investment firm Temasek Holdings, US-based March Capital and existing investor Warburg Pincus, in January this year. This was the second largest funding for a classifieds portal in India in dollar terms where in rupee terms, at around Rs 950 crore, the deal marked the largest investment in the space.
Before this, in February 2015, the portal had raised an undisclosed amount from Chip Perry, founding CEO of Auto Trader, the largest online auto classifieds company in the US. Then, In October 2014, top league investors such as Warburg Pincus, Canaan Partners and Tiger Global had pumped in Rs 185 crore into the company.
Post these investments, the company acquired its rival CarWale in November 2015 for about Rs 590 crore, according to The Economic Times.
CarTrade claims to have ties with around 10,000 new and used-car dealers and more than 2,25000 used-cars are listed on its platform.
Company: Paix Technology Pvt Ltd
In January, the Mumbai-based online marketplace for used vehicles, Truebil, raised $5.15 million in Series A round from investors such as Kalaari Capital, Inventus Capital and San Fransico-based Tekton Ventures and the existing investor Kae Capital. The company was founded by former employees of real estate portal Housing.com, Suraj Kalwani, Shubh Bansal, Ravi Chirania, Rakesh Raman, Shanu Vivek, and former executive of mining firm Rio Tinto Himanshu Singhal.
Last year, Truebil had raised $500,000 in its first round of funding from seed investor Kae Capital and angel investor Anupam Mittal.
The company boasts of over 1000 customers and more than 5000 listed cars.
CarDekho & Gaadi
Company: Girnar Software Pvt Ltd
Girnar Software, raised an undisclosed amount of funds in Series B round from Google Capital and existing  investor Hillhouse Capital in March this year. In 2015, the company had raised $50 million in the first tranche of Series B funding led by Hillhouse Capital, Sequoia Capital and Tybourne Capital.
HDFC Bank and Ratan Tata are also invested in the company. It has made nine acquisitions so far and claims to be working with 3000 used-car dealers across the country.
Like this report? Sign up for our daily newsletter to get our top reports
---