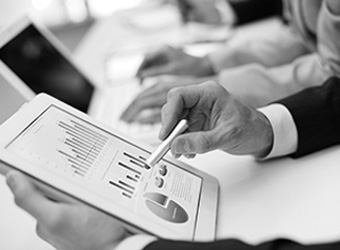 Silicon Valley-based big data startup Innovaccer Inc has raised $15.6 million in a Series A round of funding led by Westbridge Capital Partners, with participation by other angel investors.
According to a report by The Economic Times, other angel investors who participated in the round included former Yahoo CTO Raymie Stata, founder of RouteScience Technologies Herb Madan and former SAIF Partners principals Rohit Jain and Mukul Singal, who invested through their new fund Pravega Ventures.
Last year, it raised an undisclosed amount in a seed round from Google's India head Rajan Anandan. 500Startups and redBus founder Phanindra Sama also participated in the round.
Innovaccer has raised $2.5 million to date from investors including Six Sigma Academy and Start Smart Labs, it said in a statement.
Innovaccer said it will use the money to accelerate its footprint in healthcare. "With an increased focus by providers and payers alike on reducing the inefficiencies in the current healthcare systems, Innovaccer wants to bring cutting edge big data technologies and algorithms to help offer better outcomes at lower costs," it said.
Founded in 2012 by Abhinav Shashank, Kanav Hasija and Sandeep Gupta, Innovaccer is a data analytics firm that helps enterprises access, manage, and analyse organisational data using its flagship product Datashop. The company is also building a suite of machine learning and artificial intelligence applications and aims to open the platform for developers soon.
Innovaccer's products and services are deployed at hospitals, accountable care organisations (ACO), health information exchanges (HIEs) as well as government, commercial and non-profit institutions.
With offices in Noida and the US, Innovaccer is already working with large research and healthcare customers and counts NASA, Catholic Health Initiatives, Harvard University, Stanford University, MIT, Wolters Kluwers and Artesyn among its customers.
"Real time data integration, access, interoperable exchange, and advanced analytics can be a game changer in healthcare and can result in huge outcomes," said Shashank, co-founder and CEO of Innovaccer.
"With the fundraise, we should be able to aggressively disrupt healthcare IT by leveraging Big Data, machine learning and automation to deliver better care at reduced costs," said co-founder Gupta.
Besides healthcare, the company caters to finance and retail sectors.
"We were impressed by the team's capabilities to deploy complex use cases with high quality and tremendous speed. The customer love that they have been able to generate is phenomenal," said Sumir Chadha, managing director, Westbridge. He will be joining the board of Innovaccer.
Like this report? Sign up for our daily newsletter to get our top reports.
---