It was only last year that billionaire Mukesh Ambani-led Reliance Industries unveiled its proprietary smartphone range, LYF, which operates on 4G LTE technology. Fast forward to 2016, LYF handsets have rapidly gained market share.
According to a June report by CyberMedia Research, LYF was the third-largest brand in India with 12.6% market share among 4G smartphones in the January-March quarter of this year.
The phones are priced between Rs 2,999 and Rs 19,999 under four variants--Earth, Water, Wind and Flame. Till date, the company has launched about 20 smartphones.
The phones in the higher price range fall under the Earth category and come equipped with features such as HD display and 3GB RAM. The smartphones at the lower end of the price spectrum are categorised under Flame and are 4G-enabled.
But how do these smartphones compare with other brands in terms of hardware capabilities, features and price? We take a look.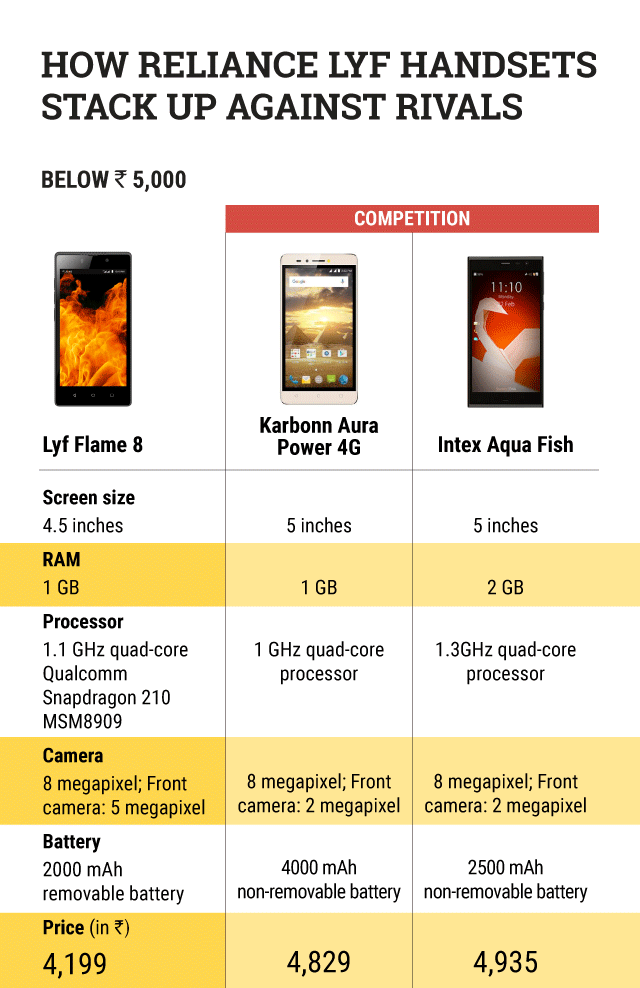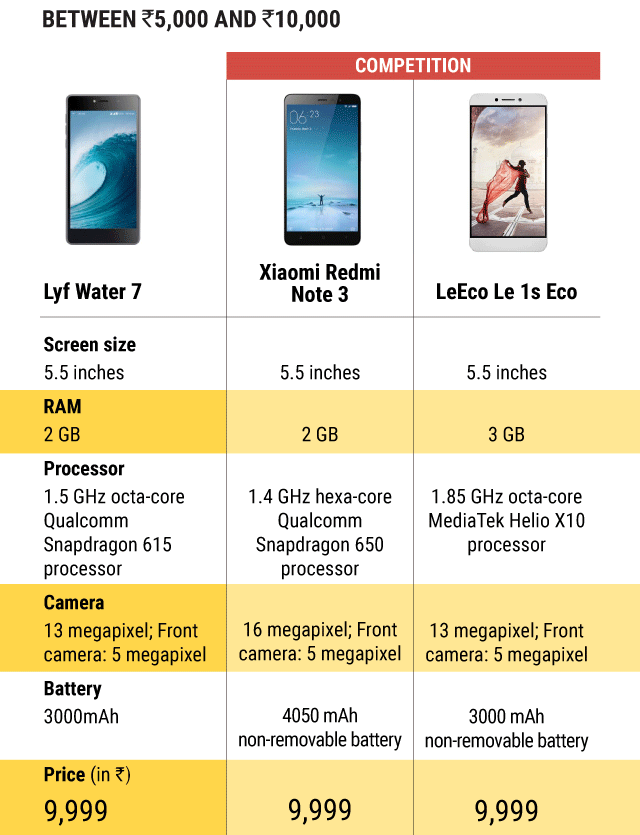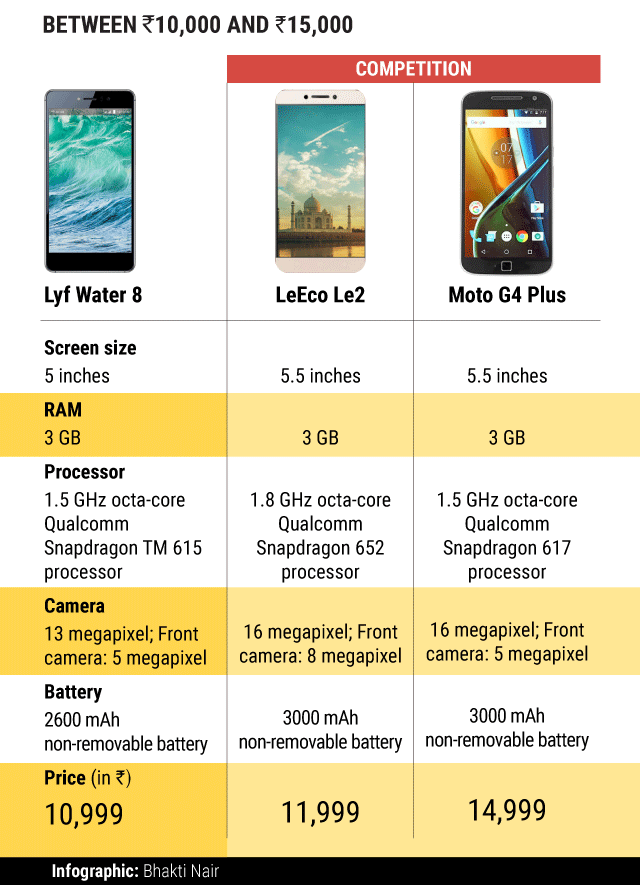 ---