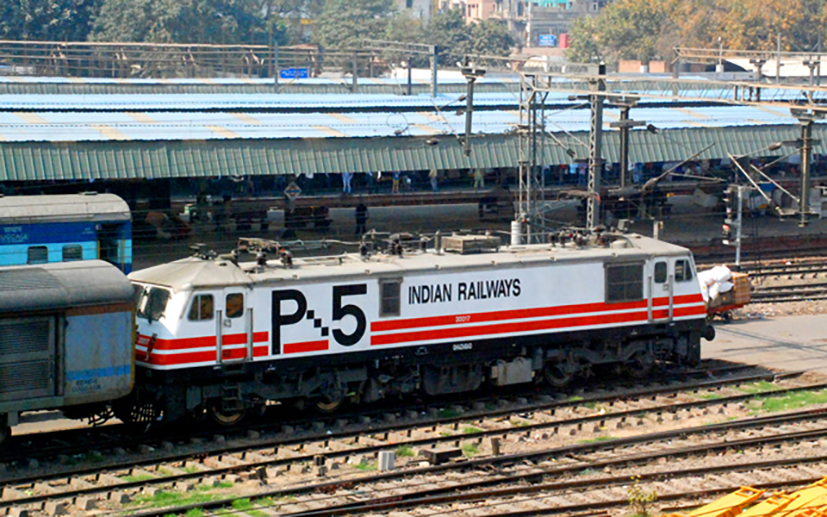 Indian Railways is likely to introduce theft insurance for travellers, covering robbery and dacoity, and enabling them to claim insurance for baggage, electronic devices and other items.
Indian Railway Catering and Tourism Corporation (IRCTC), a subsidiary of the government-controlled Indian Railways, has sought the views of insurance firms on the issue, Business Standard reported.
Presently, in the event of a theft, a first information report (FIR) is filed and the stolen items are seldom retrieved. Claiming theft insurance requires travellers to obtain a non-traceable certificate from the police, which takes three months to be generated.
Earlier this month, Indian Railways introduced insurance cover worth up to Rs 10 lakh for passengers booking train tickets online for which they had to pay less than Rs 1.
More than five million passengers opted for the travel insurance scheme within three weeks after it was launched on September 1. The travel insurance scheme is being implemented by IRCTC in partnership with ICICI Lombard General Insurance, Royal Sundaram General Insurance and Shriram General Insurance. The scheme is not applicable to passengers travelling by suburban trains while booking tickets online.
IRCTC handles the catering, tourism and online ticketing operations of the Indian Railways. It is the sole seller of railway tickets even though other online travel agencies (OTAs) come across as additional sales channels for booking in association with IRCTC.
The firm—which pioneered internet-based rail ticket booking through its website as well as from the mobile phones via GPRS or SMS and offers a range of hospitality, travel, tourism and catering services to rail passengers—has now moved on to become the leader in e-commerce and records one-third of total e-commerce transactions in the country.
IRCTC, which started with booking 29 tickets a day, is currently booking 1.45 million tickets a day, IRCTC's chairman and managing director A K Manocha told Business Standard in May this year.
IRCTC clocked a turnover of Rs 1,140 crore in 2014-15, which increased to Rs 1,500 crore in 2015-16. It expects 15-20% growth in turnover for the next five years, Manocha had said.
In February 2015, it formed a tie-up with ecommerce giant Amazon to sell products online. Under the agreement, IRCTC will leverage the huge traffic it generates being a virtual monopoly for train e-ticketing to sell products such as consumer electronic, books, shoes, apparel etc.
In January 2014, it launched a service that will enable online booking of retiring rooms or dormitory beds at railway stations for travellers. Till then, one had to physically visit the railway station to check availability/book retiring rooms.
In May this year, IRCTC website was reportedly hacked, raising apprehensions that personal data of around 10 miIlion customers could have been stolen from the server of India's biggest e-commerce player, which sees more than 18 crore train tickets booked a year. However, the ministry of railways said no such hacking incident was detected by the technical teams of IRCTC and Centre for Railway Information Systems (CRIS) which manages IRCTC's e-ticketing system.
Like this report? Sign up for our daily newsletter to get our top reports.
---