Exclusive: Myntra brings Jabong's tech team under own roof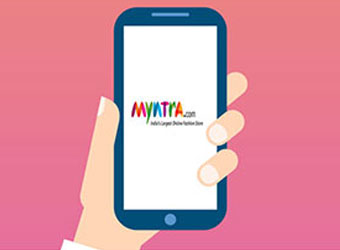 Flipkart-owned fashion e-tailer Myntra has moved the research and development team of Jabong in Bengaluru to its own facility, less than two months after it acquired the lifestyle and apparel shopping portal.
Both R&D teams will continue to work separately for now but any integration in the future cannot be ruled out, according to two people directly aware of the development. They didn't wish to be named. "As of now, it is just a location change. But I cannot say if an integration would take place in the future," one of the persons said.
The second person said that Jabong's R&D team is now working under Myntra chief technology officer Shamik Sharma.

The Mint newspaper reported early this month, citing two people it didn't name, that Jabong CTO Sumit Jain had quit the company. Jain's LinkedIn profile, however, shows he is still with the company. He couldn't be contacted.
A spokesperson for Myntra confirmed that Jabong's R&D team at Bengaluru had been shifted.
"The two companies will be sharing infrastructure in the interests of cost efficiency. To that extent, some facilities will house both Myntra and Jabong resources on a cost-sharing basis. This is a group practice and will be implemented in the best business interests of companies involved," the spokesperson said.

The company, however, denied any moves to integrate the engineering forces and termed any such information as "baseless".
Jabong Labs in Bengaluru was set up in early 2015 to drive innovation at the e-tailer as well as other companies of the Global Fashion Group, its then owner, spread across Europe, Asia and Latin America. However, the centre was significantly scaled down in the recent past and its strength reduced from around 80 to 40 by the time the ownership of the firm changed in the last week of July. Techcircle reported in July that the future of Jabong Labs remained uncertain as Rocket Internet was then holding sale talks with potential buyers.
Jabong has a larger engineering force of around 200 people in Gurgaon that primarily takes care of operations and maintenance and that would continue. Myntra's own engineering team is estimated to have around 250 people. While some of the backend functions of Jabong and Myntra may get integrated, both the brands would continue to exist independently.

Last month, Myntra CEO Ananth Narayanan had said both Myntra and Jabong would run as separate entities but leverage each other's strength wherever such possibilities existed.
Like this report? Sign up for our daily newsletter to get our top reports.
---