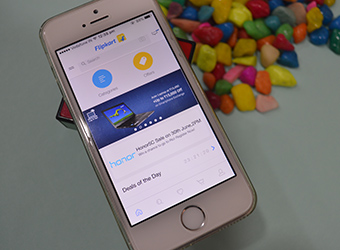 E-commerce firm Flipkart has offered employee stock option plans (ESOPs) to a large number of its staff in a bid to retain talent and control costs.
Nearly 35-40% of Flipkart's 10,000-odd employees will receive stock options this year, compared with 10-20% last year, the Mint newspaper reported citing chief people officer Nitin Seth.
Flipkart did not respond to an email seeking comment till the time of filing this article.
The development comes after Flipkart reportedly changed its variable pay structure for mid- to senior-level employees, where 40% of the cash component would be offered as stock options. The change was instituted to reduce spending on salaries, which is one of the largest expenses at the firm.
In another move to cut staff costs, Flipkart in July laid off some underperforming employees.
Flipkart has been battling stiff competition from the local unit of Amazon.com Inc., as also local rival Snapdeal. Flipkart is also reportedly in talks with Wal-Mart Stores Inc that could see the US retailer picking up a stake in the Indian company to take on common rival Amazon.
Over the past few months, Flipkart has seen its valuation marked down by several investors. Investment firm T Rowe Price reduced its valuation by 20% in June, and a fund managed by Morgan Stanley and investment management firm Vanguard cut the value of their stake in the e-commerce firm by 15.5% and 25%, respectively in March. However, in May, two US-based mutual funds, Fidelity Investments and Valic, increased the value of their stake in the firm by 2.8% and 10% respectively.
Like this report? Sign up for our daily newsletter to get our top reports.
---