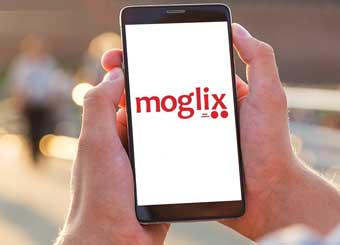 Moglix, run by MOGLILABS Pvt. Ltd, a B2B e-commerce company specialising in procurement of industrial products, has raised Rs 28 crore ($4.2 million) in Series A round of funding led by Accel Partners, along with Jungle Ventures and SeedPlus.
Jungle Ventures' co-founder and managing partner Anurag Srivastava has joined the startup's advisory board after this round of funding.
In his role as an advisor, Srivastava will work with Moglix on product management and devising technology strategy for large manufacturing houses in the automotive industry, the company said in its statement.
In October, Moglix had raised pre-Series A funding from Accel Partners and Jungle Ventures; and an undisclosed amount of funding from Ratan Tata in February this year. Ratan Tata is also a part of its advisory panel, making it his first investment in a manufacturing tech startup.
The startup, which caters to over 20,000 SME (small and medium-sized enterprises) buyers and 100 manufacturing houses through their platform, said the funds will be deployed to expand its operational footprint across major industrial hubs, increase the SME customer base to 100,000 and large manufacturing buyers to over 1000 in the next 18 months.
Moglix recently expanded its operations in West India with the launch of Pune office to cater to manufacturing companies in Gujarat and Maharashtra. Now, it plans to expand its footprint to South and East India over the next 12 months.
Moglix went live in August 2015 and specialises in B2B procurement of industrial products such as MRO, fasteners and industrial electricals. The company has partnered with over 1500 manufacturers and distributors across these categories in India, China and Taiwan. Moglix currently has over 2 lakh stock-keeping units (SKUs) listed on the platform.
Lumax, IndiaForge and Indian Oil are among a few of Moglix's customer base. Recently, Moglix became part of the SAP startup studio programme and is working to push digital acceleration within manufacturing companies.
"We see this as a testimony and validation of our leadership in the B2B procurement space and are excited about the disruption in the space in the coming years," said Rahul Garg, founder and chief executive of Moglix.
Prior to starting Moglix, Garg worked at Google's Ad Exchange services division as head of Southeast Asia.
Moglix is targeting $100 million in revenues in the next three years.
"Currently medium and large enterprises procure from 100s to 1000s of vendors, and the entire process is run on an ad-hoc basis. Moglix's ability to induct technology into such a process is innovative and will lead to significant efficiencies. It's also a large scale issue, and if solved well can create a formidable business," said Subrata Mitra, partner, Accel Partners.
Besides Moglix, few more industrial-tools marketplaces have caught the investors' attention. These include Industrybuying, Bizongo, Tolexo and Power2SME, among others.
Earlier this year, Kalaari Capital and SAIF Partners-backed Industrybuying.com raised 18 million (Rs 12 crore) in debt financing from venture-debt provider Trifecta Capital.
In October, Bizongo raised an undisclosed amount in seed funding from Accel Partners.
In addition, in August this year Mumbai-based B2B marketplace for industrial equipment Omnikart closed its operations due to disagreement between its two co-founders on a growth strategy.
Like this report? Sign up for our daily newsletter to get our top reports.
---