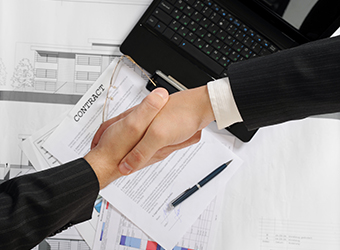 The merger between MakeMyTrip and Naspers-owned ibibo Group could benefit hotel aggregators in India in more ways than one.
To begin with, it will reduce cash burn and discounting, founders of several hotel aggregation platforms told TechCircle.
On Tuesday, NASDAQ-listed and India's oldest online travel company MakeMyTrip Ltd agreed to buy ibibo Group in the biggest consolidation in the country's online travel sector.
The combined entity will bring together several renowned brands in the accommodation segment such as Rightstay (alternate accommodation), GoStays (aggregator of unbranded budget accommodations across India), and Value+ (MakeMyTrip's own new brand of budget rooms) under one umbrella, besides travel sites MakeMyTrip and goibibo, online bus tickets platform redBus and ridesharing platform Ryde.
"Two big players with no differentiation, fighting it out for the top slot, have merged. This means the new entity is bound to focus on profitability and not cash discounts. This is good news for a differentiated startup like us," said Rohit Khetrapal, co-founder, FindMyStay.
Delhi-based FindMyStay, which is funded by the Indian Angel Network, works on the concept of reverse bidding, allowing customers to choose their price for booking a hotel room.
"We are enabling reverse bidding of hotel room prices to provide better prices to customers directly from the hotel instead of cash discounts out of pocket as these guys were engaged in. It will propel growth for us," Khetrapal elaborated.
Hotel aggregators have a simple model: They connect a guest with a hotel by listing hotels on their website. These platforms take a commission on these bookings. But in the face of severe competition, a majority of these platforms offer discounts to attract guests. These discounts are financed by the platforms themselves. Also, quite often, these platforms book hotel inventory in advance by paying the hotel and offer these rooms at discounts to guests. So, while it's a win-win for a customer, the platforms end up with severe cash burn and a bump to their profitability.
"This is great news for the travel industry—cash-burn and discounting is expected to reduce with sanity returning to the OTA segment," said Ritesh Agarwal, founder and chief executive at OYO, a branded hotel accommodation provider.
Hotel aggregation is a huge business. During FY2016, MakeMyTrip and ibibo together processed 6.6 million hotel transactions.
"This consolidation will bring higher efficiency to the overall travel ecosystem including the suppliers and customers on these platforms," said Sidharth Gupta, co-founder, Treebo Group of Hotels, which is backed by Bertelsmann India Investments.
Consolidation impact  Industry observers say the merger between MakeMyTrip and ibibo will impact profitability of the combined entity. But competition could still take them by surprise.
"Consolidation will impact their bottom line as earlier both MakeMyTrip and ibibo had different sources of revenue, but the revenue streams will now merge," said Gartner's research director Vishal Tripathi.
According to Tripathi, as two leading players have joined hands, they will command a bigger pie of the market. "OYO, however, has already built a stronger brand in the budget hotel aggregation space, which brands like MakeMyTrip's Value+ and ibibo's GoStays are yet to achieve."
OYO, which is backed by SoftBank Group Corp, is the largest branded network of budget hotels in India with over 6,500 hotels across 191 cities.
Consolidation seems to be in play in the budget aggregation space, too. Earlier this year, OYO acquired smaller rival Zo Rooms in an all-stock deal.
Pragya Singh, vice president at retail consulting firm Technopak Advisors, said it is difficult for a global player to gain market share in the high-margin hotel segment as the market is fragmented.
The other two segments—air and railways/roads— are more consolidated and online-penetrated, she said. "There is no differentiation left there, with IRCTC leading railway bookings and air travel being completely price-sensitive. So, any new player, international or domestic, will take cognizance of this competition, and will look at what they can bring to the table before entering this space," she said.
Consolidation, however, is not that simplistic in the online travel sector. Take the case of China's Ctrip.com International Ltd, which is listed on the NASDAQ. The firm has invested in and acquired companies across various segments of travel. In April, Ctrip bought a stake in China Eastern Airlines Corp. Recently, it acquired offline agency Traveling Bestone. Last year, Ctrip acquired a minority stake in eLong, a mobile and online travel agency.
"That Ctrip also happens to be an investor in MakeMyTrip is not surprising," said Harkirat Singh, co-founder of We Are Holidays, which is backed by Matrix Partners.
---