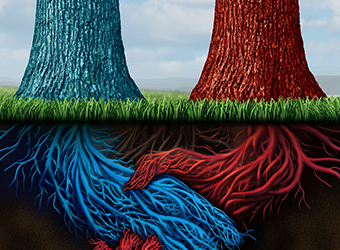 New Delhi-based Pickrr Technologies Pvt Ltd, which runs on-demand logistics platform Pickrr, has raised an undisclosed amount in pre-Series A funding from Hong Kong-based investment firm Swastika Company Ltd with participation from other HNI investors.
The company will use the funding to fine-tune its back-end technology, as per a media release.
"In line with the vision, we will be launching two major SAAS-based products by the end of this year. These products will completely revolutionize the way traditional courier industry operates and make them more tech-savvy. Further for our customers we will be launching more analytics-based tools to increase the delivery efficiency of the products by decreasing returns and get hassle-free money reconciliation (which is an unlikely factor in the existing courier players)," said co-founder Rhitiman Majumder.
In November 2015, the company had raised an undisclosed amount in seed funding from early and mid-stage VC firm Palaash Ventures. Karan Talwar of BNT Talbros Group, Prashan Aggarwal, co-founder of 19miles, Animesh Kumar and Shashank Kabra, the two co-founders of iRunway, also put money in the round.
Pickrr was co-founded in August 2015 by Rhitiman Majumder, Gaurav Mangla, Ankit Kaushik and Ronak Agrawal. Majumder is an MBA from ISB, Hyderabad and was working with StayZilla as operations manager before he started Pickrr.
Mangla, Kaushik and Agrawal are IIT graduates. Mangla and Kaushik had co-founded SAAS-based tech startup OptmizedBits which was acquired by TalentPad. Agrawal was a growth hacker with TalentPad before co-founding Pickrr.
Pickrr's provides AI and its machine learning based software removes the old method of randomly selecting a courier partner. Its dashboard provides business customers with eports and transparent analytics in a simple format to manage their business.
Earlier, the company employed a fleet of delivery executives who pick up the shipment from the desired location, pack it and then send it to its destination in the fastest possible manner.
Majumder says the company has made technological advancement in its model to do first mile with zero delivery boys.
"The key difference is our technological approach which has enabled us efficiency in Courier Aggregation, establish first of a kind first mile logistics model which in turn has given us a sustainable and scalable reverse logistics model," he adds.
The company currently claims to do 6,000 orders per-day and also claims 100% MOM growth.
Swastika had previously invested in Gurgaon-based on-demand concierge startup Qlivery, restaurant deals startup Pocketin and Gurgaon-based beauty and wellness startup Stylofie.
---