Six startups that made it to thinQbate's first accelerator batch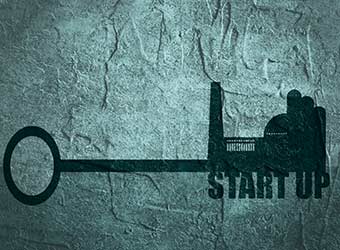 Mumbai-based incubator thinQbate, which was launched recently, will nurture half a dozen fledgling firms in its first batch. It will work with the select startups that span across sectors including artificial intelligence, Internet of Things (IoT) and fashion technology, among others, over 12 months as a part of the incubation programme.
The incubator aims to help startups by providing a physical space to work in, connecting them with expert partners and showcasing business ideas through several events during the year.
It will also invest an average of $22,000 (Rs 15 lakh) per startup in exchange of 4-14% equity, depending on the stage of the startup, Pranav Marwah, co-founder, thinQbate told Techcircle.in.

The incubator was co-founded by Marwah, Arjun Madhavan, Vidur Marwah and Gaurang Poddar. The select startups will get access to co-working space with facilities like desks with high bandwidth Wi-Fi access, conference rooms, printers, cafe, relaxation zones, among others things.
It has also tied up with online education firm UpGrad as knowledge partner, BTG Legal as legal partner, Tracxn as research partner, LetsVenture as outreach partner and PKF for taxation advisory to provide various services to startups.
"At thinQbate, we want startups to concentrate on creating sustainable businesses. We endeavour to give entrepreneurs resources and autonomy in decision making, enabling innovation and creative thinking. Our model is simple –we want you (entrepreneurs) to continue doing what you do best, leaving us to do the rest," said Marwah.

The startups picked by thinQbate include:
Faclon – Falcon is an IoT firm providing end-to-end solutions for remote monitoring and automation of water distribution systems.
Hashtag Loyalty – It is a digital loyalty and marketing automation tool that helps businesses stay connected and engage with customers.

Redesyn – Redesyn is a fashion-tech company, building a custom design platform for independent artists and designers.
Superfan.ai – It is an artificial intelligence powered celebrity fan-management chatbot.
Taleho – Taleho is a social network for real estate-focused content covering properties, people and places.

Vahanalytics – Vahanalytics is a tech-driven startup that aims at making Indian roads safer and better, using data.
---