Exclusive: Fashion discovery app Wooplr gets funds from Astarc Ventures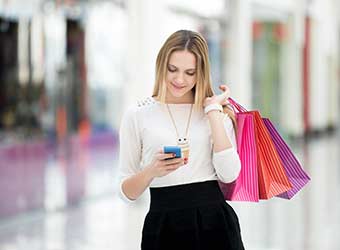 Wooplr Technologies Pvt. Ltd, which runs an eponymous fashion discovery app for women, has received an undisclosed amount of funding from Astarc Ventures, a person familiar with the development told TechCircle/VCCircle.
Astarc fund manager Hari Krishnan and Wooplr CEO Arjun Zacharia confirmed the development but declined to reveal the amount invested.

Astarc Ventures is the investment arm of Mumbai-based group Astarc Group, which has business interests in automotive, retail, printing and agriculture. It typically invests between $300,000 and $1 million in a startup, based on the deal size and whether it leads the funding round. Astarc invests money in seed rounds as well as Series A and Series B rounds as a minority investor.
Astarc has previously invested in online home décor solutions firm Foyr.com, virtual reality startup Absentia, food-tech firm TravelKhana, health-tech startup PharmEasy and Bengaluru-based bike taxi app Rapido.
Krishnan said that mere catalogue-based e-commerce is passé. He said the Wooplr team has "robust tech capabilities and an amazing sense of picking today's fashion trends". More importantly, it is executing the path of "content-community-commerce" very well, he added.

The funding round comes after Wooplr in March raised an undisclosed amount in capital from InMobi founders Naveen Tewari, Abhay Singhal and Amit Gupta; chief product officer Piyush Shah; TaxiForSure co-founder Raghunandan G; and former Puma India CEO Rajiv Mehta. In February last year, Wooplr said it raised $5 million in Series A funding from Helion Ventures.
The startup was founded in 2013 by four former McAfee employees–Arjun Zacharia, Praveen Rajaretnam, Soumen Sarkar and Ankit Sabharwal. The company's platform seeks to help people shop better based on location, occasion, interests and friends. For businesses, it provides a single-point mobile application to manage their marketing, community building and sales. The platform allows users to upload details about their purchases. This helps their friends to discover places and shop from there.
The fashion discovery platform hopes to reach 100 million women users in India by 2020. Wooplr claims to have 3 million women on its platform. The company aims to hit $100 million gross merchandise value by 2018.

A number of startups operating in the fashion aggregation and discovery segment have received investor interest.
Fashion discovery app Findow last month received an undisclosed amount in seed funding from Raj Singh Bhandal, director at Next Media Works.
In June, Gurgaon-based Prachalit Infomedia Pvt. Ltd, which runs social fashion network Shopwati, raised an undisclosed amount in seed funding from boutique investment company SRKK Advisors.

In April, Roposo raised $5 million (around Rs 34 crore) in the second leg of its Series B round from Bertelsmann India Investments. It had raised $15 million from Tiger Global Management in August last year.
Online fashion discovery platform Hoppingo raised Rs 60 lakh from Gurgaon-based vCommission, which is a 100% subsidiary of Adways VC India Pvt. Ltd, a joint venture between Tokyo Stock Exchange-listed Adways Inc and VC Internet Media.
Prior to that, Mumbai-based Hippily Technology Pvt. Ltd, which operates shopping personalisation app for women Hippily, raised $250,000 in seed funding.

Note:-This article has been updated to include comments from Astarc and Wooplr executives.
---