Online grocery store Satvacart raises third round of angel funding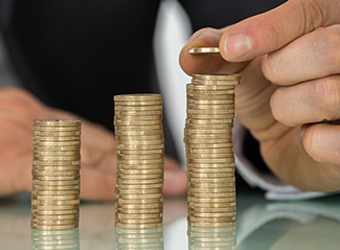 Online grocery store Satvacart has closed its third round of angel funding with the participation of serial entrepreneur and angel investor Nimit Panigrahi. The firm had earlier announced the participation of Abhijit Awasthi, former national creative director of Ogilvy & Mather, SP Vijay, co-founder and managing director, Tarento Technologies and Karan Chellani, angel investor and managing partner at SQUE Capital, when the investment round began. Financial details of the transaction were not disclosed.
"With this funding, we plan to enhance our technology and data analytics capabilities to make the business ready for scale up and become self-sustainable, before replicating the business across other geographies. We will be hiring talent across technology, data analytics and retail for our future expansion and are open to aqui-hiring as well as acquisitions," Rahul Hari, founder and chief executive of Satvacart said in a statement on Tuesday.
Panigrahi had earlier invested in Thumbbell, a health and fitness marketplace, Lolchef, a food delivery app, and FiFi, an artificial intelligent fitness app.

"I see a huge opportunity in this sector primarily because the entry barriers have now been set. Given the recent shutdowns, it will be extremely difficult for any new player to enter into e-Grocery or secure funding. Any future scale-up will happen among the existing players only, who have a sound and sustainable business model. And this is where the value creation opportunity lies." said Panigrahi on his investment in Satvacart.
Satvacart Innovative Concepts Pvt Ltd, which runs the e-grocery venture, follows a hybrid business model. It sources from neighbourhood stores in addition to stocking its own inventory.
The company was founded in January 2015 by Hari, an IIT BHU graduate. He also has an MBA from Canada-based Queen's School of Business. Previously, Hari worked with companies such as Cleartrip and NetApp.

In November last year, the company raised about $1.8 million (up to Rs 12 crore) in its second round of angel funding from a bunch of unnamed high net-worth individuals (HNIs).
Satvacart had earlier roped in Arvind Gupta (head, Digital India Foundation), Vijay Shukla (managing partner, Setu Ventures) and Pushpinder Singh (founder, TravelKhana) as advisors on its board.
On Monday, Mumbai-based Poncho Hospitality Pvt. Ltd, which owns and operates on-demand food delivery services firm Box8, raised $7.5 million (Rs 50 crore) in Series B funding from IIFL Seed Ventures Fund and existing investor Mayfield.

Besides Box8, many startups including Veeba, InnerChef, Hipcask, Petoo, Daily Ninja, Yumlane, Mambalam Iyers, Zzungry, Holachef and Tokri, though with different models but mainly rooted in the food business, raised investments over the last few months.
---