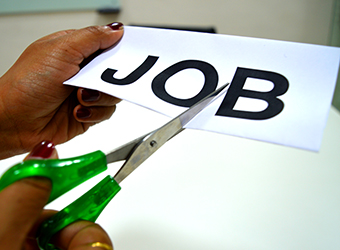 Microblogging platform Twitter Inc. may cut about 300 jobs, or 8% of its workforce, Bloomberg reported, citing people familiar with the matter it didn't name.
The San Francisco-based company could announce the layoffs as early as this week, Bloomberg said. The number of planned job cuts could change, it added.
Twitter, listed on the New York Stock Exchange, is set to release its third-quarter earnings on Thursday. In July, it reported sales for the second quarter through June grew 20% to $602 million but missed market expectations. Net loss for the quarter was $107 million.
In fact, Twitter has been making losses for a while now and its share prices have fallen 40% in the past 12 months. The company had been exploring a deal to sell itself and reportedly held preliminary talks with several technology companies, including Google and Salesforce, but the potential suitors later backed out.
Last month, the company had decided to stop global engineering work at its Bengaluru development centre and laid off employees, citing a business review process. The company had cut about 330 jobs worldwide in October last year.
Twitter had 313 million average monthly active users for the April-June period. The company recently made some changes to attract more users globally, easing the 140-character limit and introducing add-on features in a bid to make itself more appealing to a broader audience.
---