Japanese telecom and internet giant SoftBank Group Corp has once again marked down the value of its investments in its two flagship investments in India – cab-hailing app Ola and e-commerce marketplace Snapdeal, it disclosed on Monday.
The firm reported a loss of ¥58.1 billion ($555 million) from its financial instruments for the six-month period ended September 30, largely due to a decline in fair value of preferred stock investment, including embedded derivatives investments in ANI Technologies Pvt. Ltd (Ola) and Jasper Infotech Pvt. Ltd (Snapdeal). Of this, nearly half has been booked as a loss due to the appreciation of the Japanese yen.
In the first quarter ended 30 June, SoftBank had booked a loss of ¥30.2 billion ($295 million then) from the decline in fair value of Snapdeal and Ola, mainly due to appreciation of Japanese currency against the rupee.
This means SoftBank has doubled the book losses on value of investment last quarter. It did not give a breakdown on how much fair value of Snapdeal and Ola it has pared down separately. It also did not disclose the decline in value of other investments.
"With reference to the current markdown, portfolio company valuations are driven by intricacies of accounting practices and currency fluctuations and should not necessarily be seen as a reflection of their performance," a SoftBank spokesperson told Techcircle.in.
"At Snapdeal, we are focused on driving great outcomes around customer experience, growth and efficiency. On the back of this focus, we have seen tremendous success with the recently concluded Diwali sales season and we continue to build momentum in the business. We cannot comment on accounting practices of any of our investors," Kunal Bahl, co-founder and CEO of Snapdeal, said in an email response.
Ola did not reply to an email query.
Interestingly, SoftBank had booked gains on the same financial instruments in the previous year: ¥114.3 billion (2015-16 full year), ¥112.6 billion (April-September 2015) and ¥84.27 billion (April-June 2015), largely riding on Snapdeal and Ola. Ola's valuation had doubled to around $5 billion between April and November last year.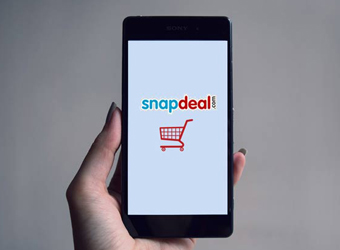 Snapdeal SoftBank holds a significant minority stake in Snapdeal. It had led a $627 million round of investment in the company in late 2014 followed by another round of $500 million last year. In the fresh deal early this year, Snapdeal was reportedly valued at $6.5 billion.
In total, Snapdeal has raised around $1.65 billion from about two dozen investors. These include SoftBank and SoftBank-backed Chinese e-commerce company Alibaba, Taiwanese contract electronics manufacturer Foxconn, global online marketplace eBay Inc., Indian ad-for-equity investment arm of media firm Bennett Coleman & Co. Ltd, and venture capital investors such as Bessemer Venture Partners, Intel Capital, Kalaari Capital, among others.
It had also held preliminary talks exploring merger with two bigger rivals—Flipkart and Amazon. However, Snapdeal had denied this.
Separately, it has been in talks with existing and new investors to raise funding for its wallet FreeCharge.
Ola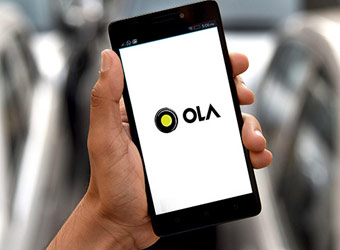 The talks about Ola's next fundraise have been getting louder in the past couple of months as its key rival Uber said it is looking to ramp up India business even as it gave up the fight in China.
To date, Ola has raised around $1.3 billion in external funding and has been valued around $5 billion. At the time of its last fundraising in November last year, it secured $500 million in a Series F round from Scottish investment firm Baillie Gifford and China's Didi Chuxing. Falcon Edge Capital, Tiger Global, SoftBank, and DST Global also participated in the round.
In April 2015, Ola raised $400 million in funding led by DST Global in a Series E round. In October 2014, it mobilised $210 million from investors led by SoftBank as part of its Series D round.
Other markdowns in India; SoftBank's new investment plan Snapdeal and Ola are not the first Indian internet firms to see valuation markdowns. Top e-commerce firm Flipkart has witnessed at least half a dozen international public market investment funds pare down the value of their portfolio value.
Many other smaller firms have seen through 'down-rounds' or raised fresh venture funding at a lower valuation, resonating the broader industry theme of tech firms in India. Lack of visibility on profits and a slowdown in consumer traction had made investors cautious on investing in tech startups in general, especially those in internet domain.
Sale of some prominent internet ventures at low valuation this year has also made investors sit back and take a hard look at real valuation of these firms.
While large funding deals in internet domain has receded, some see hope from none other than SoftBank itself.
Last month, SoftBank set up a global fund–SoftBank Vision Fund–along with Saudi Arabian sovereign wealth fund Public Investment Fund to invest as much as $100 billion in the technology sector in five years.
This could mean good news for SoftBank's Indian portfolio companies Snapdeal, Ola, Grofers, Housing, Hike and InMobi. Some of these firms have been facing a fund crunch as SoftBank tightened its purse strings.
Last month, SoftBank Group said it remains committed to the $10 billion it has promised for India in the coming years, a report published by The Economic Times said, quoting Alok Sama, chief financial officer and president of SoftBank Group International.
---