Facebook launches Messenger Chat Rooms in select markets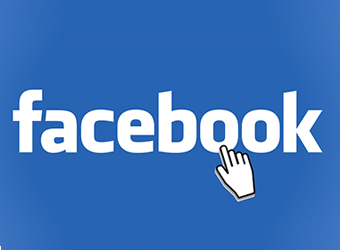 Social media giant Facebook Inc. is all set to launch a new feature which will let users chat with anyone on specific topics. The new feature called Facebook Rooms, a part of the Facebook Messenger, will be rolled out only in selected markets.
The launch is meant to serve as a test to see if Facebook's messaging platform could encourage public conversations focussed on specific topics, according to a report in TechCrunch. In September, a code was discovered hidden in the Messenger app that referenced a feature by the same name, the report added.
"Group chats today are focused on people you know - friends and family - and what we've found by talking to users is that there's a lot of need for conversations about specific topics. This will be for topic-based conversations and so people can talk with others they may not know," Australian site The Courier Mail quoted Drew Moxon, Facebook Messenger Product Manager, on the feature.

The feature has reportedly been rolled out to Android users in Australia and will soon be introduced in Canada as well. However, there is no word on its global rollout as of now.
Mark Zuckerberg-led Facebook will also allow administrators to make a Rooms conversation private, requiring approval to participate in the chat. Users can also create their own Rooms via the Messenger app, invite members, approve new members, set nicknames and configure notifications, said the TechCrunch report.
The feature is different from group chats because it focusses on discussion on specific topics with people even outside their friend list, unlike the group chat feature, which restricts discussion only among people connected with each other, according to Facebook's explanation of Rooms, as per The Courier Mail report.

The Menlo Park, California-based company, which started as a college social network at Harvard University in 2003, has recently been launching new products aggressively and trying to expand its over one billion user base.
Last week, it launched Flash, which has Instagram's short-lived photo and video messaging features as well as amplified reality lenses.
The California-based company also added a jobs tab on its page this month, in a move that could potentially challenge the position of professional networking site LinkedIn.

In October, it also announced a slew of new features in the US that allow users to get advice from their friends on things-to-do in their vicinity, book movie tickets, make appointments and even order food.
In the same month, Facebook launched its enterprise messaging service Workplace, which will compete with Slack, Google Hangouts, Microsoft's Yammer, Salesforce's Quip and Evernote.
---