WhatsApp unveils video calling feature in India; launches it in 180 countries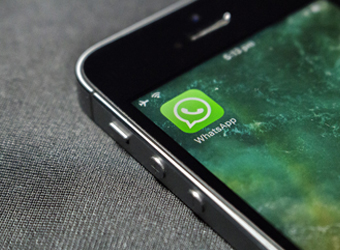 Instant messaging service WhatsApp rolled out its video calling feature at an event in India on Monday and the feature would be available in 180 countries within hours of the launch, said a company statement.
WhatsApp co-founder Jan Koum said in a statement, "'Video calling is one of the most requested features from people in India. We're proud to have the opportunity to launch this feature in India, where we now have 160 million users, and we look forward to seeing people use WhatsApp to talk to their friends and loved ones face to face."
With this, WhatsApp will compete with the likes of Skype, Apple's FaceTime, Google Duo among others, but with a slight edge. The new video calling feature is fully encrypted, which simply means it's technically impossible to tap or read calls or messages exchanged on the app.

WhatsApp, in its official blog post said, "We're introducing this feature because we know that sometimes voice and text just aren't enough. We want to make these features available to everyone, not just those who can afford the most expensive new phones or live in countries with the best cellular networks."
The new feature will allow users to move around the video thumbnail, while on a video call and continue to do other work on the device.
Koum told Reuters that improvements in phone cameras, battery life and bandwidth had made the service viable for a significant proportion of WhatsApp users, even those using inexpensive smartphones.

According to the same article, Koum said that Facebook has allowed WhatsApp to use its servers and bandwidth around the world for voice and video calls that has helped in the robust expansion.
WhatsApp was launched in 2009 by two Yahoo engineers Jan Koum and Brian Acton and was acquired by social media giant Facebook in 2014. It now boasts over one billion active users globally.
WhatsApp rolled out the audio calling feature last year and has been planning the video calling feature for quite some time now. The video calling feature was also spotted in the beta version for testing in May this year but was taken off before being made available for a larger audience.

While there are many existing players in the video calling segment, WhatsApp is competing with existing Skype, Hangouts, Duo among others. Even as the rivals have a larger user base, the end-to-end encryption is the big plus, which might just help WhatsApp to supersede its competitors.
---