Exclusive: Late-night food delivery startup Bats on Delivery raises angel funding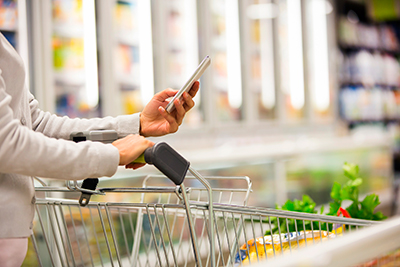 Bats on Delivery, an on-demand food and essential commodities delivery services firm, has raised its angel round of funding from a Delhi-based businessman, one of the company's co-founder told VCCircle.
Nitin Grewal, the CEO of the company, told that the company has utilised the capital in setting up a centralised kitchen in Gurgaon and several physical take-away outlets in Delhi-NCR. He said that the company has two outlets each in Delhi and Gurgaon.
"We have raised Rs 60 lakh to mainly set up our food delivery business," Grewal said.

The Gurgaon-based company has raised the capital from Devdeep Singh, who is running the master franchisee for The (V) Spot Cafe Bar, the cafe brand launched by one of the country's leading broadcaster Channel V.
The (V) Spot Cafe Bar chain, which is run by Singh-led Leisure Streak Hospitality, operates two outlets in Delhi and Gurgaon. It claims that it is soon to launch five outlets in different cities.
Channel V's rival broadcaster MTV, from the stable of Viacom18, also runs a similar cafe brand under the name FLYP@MTV.

Founded in 2016 by Grewal and Leena Rahar, Bats on Delivery operates both online and offline food delivery service where it controls every aspect of its service including preparation and delivery of the dishes. Its menu consists of mainly north Indian dishes. It also supplies items such as groceries etc.
While Grewal, an alumnus of Carnegie Mellon University, has earlier served Hewlett-Packard and Pivotal Software Inc, Rahar graduated from Apeejay Institute of Design and had worked with SDG Exports in the past.
The company claims that its USP is that it serves its customer during late night hours. "We are working between 7pm to 5am to serve our clients," said Grewal, adding that there aren't too many players in the category.

The company is in advanced stage of talks with another angel investor to raise Rs 1.3 crore for its expansion. "The future round will be primarily used in launching more outlets. The investor belongs to an angel investor network," the CEO said.
The company operates with the likes of Mumbai-based Poncho Hospitality Pvt. Ltd, which owns and operates on-demand food delivery services firm under the brand name of Box8. It has also raised $7.5 million (Rs 50 crore then) in Series B funding from IIFL Seed Ventures Fund and existing investor Mayfield last month.
The investment outlook for food-tech as an industry is seemingly reviving from what was a death pit of startups until recently. Several food-tech startups had to shut down, pause operations, tweak business models or reduce staff count as financial pressures started mounting on them. However, the hunger for a small pie of the large food genre, which is expected to be a Rs 50,000 crore market, continues to inspire startup entrepreneurs as well as investors.

Many startups including InnerChef, Hipcask, Petoo, Daily Ninja, Yumlane, Zzungry, Holachef and Tokri, though with different models but mainly rooted in the food business, raised investments over the last few months.
---