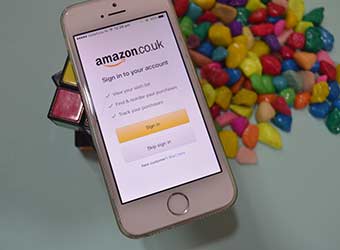 US-based Amazon.com Inc's India subsidiary has launched its global programme for startups, Amazon Launchpad, in the country.
Indian startups can market their products under this programme to Amazon customers across the country and the world through an e-store, the company said in a statement on Monday.
For this, Amazon has tied up with the Indian government's Startup India initiative, software and startup lobby NASSCOM's 10,000 Startups programme and Indian Angel Network to identify and enroll emerging firms on the e-commerce site.
Besides these, Amazon Launchpad works with more than 100 venture capital firms, crowd-funding services, accelerators and incubators globally. In India, it has partnered with NITI Aayog, the governments of Maharashtra and Telangana and entrepreneur community The Indus Entrepreneurs (TiE).
The Amazon Launchpad store, which features over 400 products ranging from wearable technology to educational toys, has seen 25 Indian startups joining the programme even before the launch, the company claimed.
These startups include Internet-of-Things (IoT) firm Witworks, wearable safety-tech startup Leaf Wearables, airline catering software firm Seventhsense Technologies and interactive footwear startup Ducere Technologies.
Startups from across India can join Amazon Launchpad, and to get listed the firms must have products that are compliant with Amazon's policies.
"The biggest roadblock for a hardware startup is not product development but finding early adopters for its product. Amazon Launchpad is just the right platform to find them. We can expect this to be a game changer for India and the hardware startup ecosystem," said Paras Batra, director of sales and marketing at Leaf Wearables, in a statement.
Amazon is engaged in a fierce battle with local rivals Flipkart and Snapdeal to gain dominance in India's e-commerce market. The firm has launched a number of initiatives to strengthen its India play. Last week, in a move to grow its presence in the fashion segment, Amazon India introduced its second in-house private fashion label, Myx, an ethnic wear label for women .
In October, the firm launched its 'Global Store' to give Indian customers direct access to products on its US website.
During the Diwali festive sales, though Flipkart came ahead by selling 15.5 million units, Amazon India was not far behind, having sold 15 million units.
Ahead of Diwali, Amazon India introduced its flagship Prime membership service for the Indian market, promising to deliver products within a day or two.
---