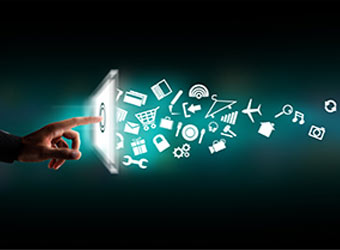 Bengaluru-based artificial intelligence startup Niki.ai has raised Rs 3 crore in a new round of funding led by Haresh Chawla, a partner at India Value Fund Advisors (IVFA). Existing investor Ronnie Screwvala's Unilazer Ventures also participated in this round, the startup disclosed in its ROC filings.
Niki.ai co-founder Sachin Jaiswal declined to comment. Both Chawla and Screwvala had not responded to mails sent by Techcircle at the time of filing this report.
This is the third time when Unilazer has invested in Niki.ai, which is owned and operated by Techbins Solutions Pvt. Ltd.
In May, Mumbai-based Unilazer, along with Rata Tata, interim chairman of Tata Sons, made an undisclosed investment in the firm. In October 2015, Unilazer had invested an undisclosed amount in the startup, and also made a commitment of a follow-on investment round of up to Rs 5 crore.
Niki.ai was founded in April 2015 by four IIT Kharagpur alumni -- Jaiswal, Keshav Prawasi, Nitin Babel and Shishir Modi. The startup has built a product named Niki, a bot that lets users order anything through a chat interface. The startup leverages natural language processing and machine learning technologies to converse with customers over a simple chat interface, and places their orders with partner businesses within seconds.
The startup, in August, launched its Facebook Messenger bot. With an Android app and now Nikibot, Niki helps people in India hail a cab, order food, and pay for laundry or the electricity bill, among other things. The bot lets users pay for services directly in chat via Paytm without having to leave Facebook Messenger.
The company works on a channel partnership model and generates revenue for every order processed on its platform. It is now also working with brands to provide them chatbots for their use case and application.
There are several startups in the artificial intelligence (AI) space that are gaining investors' attention. Last month, New Delhi-based Corseco Technologies Pvt Ltd, which provides AI-based Software-as-a-Service (SaaS) solutions to other businesses, raised $150,000 (Rs 1 crore) in funding from Ameera Shah, managing director and chief executive, Metropolis Healthcare Ltd, and Vivek Bhargava, chief executive, iProspect India, for an 8% equity stake.
Coraza Technologies Pvt. Ltd, which runs Helpchat and OneDirect, secured a Series C round of funding led by American Express Ventures, the venture investment arm of American Express Co, and existing investor Sequoia Capital.
In September, Chennai-based AI and computer vision technology startup Mad Street Den Systems Pvt. Ltd secured  an undisclosed amount in Series A funding from Sequoia Capital India and existing investors Exfinity Venture Partners and GrowX Ventures.
In July, AI chatbot shopping app Mezi, operated by Mez Mobile Inc., raised $9 million (Rs 60 crore) in Series A funding from Saama Capital, American Express Ventures and existing investor Nexus Venture Partners.
In June, Gurgaon-based AI startup Staqu Technologies Pvt. Ltd raised an undisclosed amount of funding from Indian Angel Network (IAN).
---