Uber to buy Geometric Intelligence to strengthen its AI wing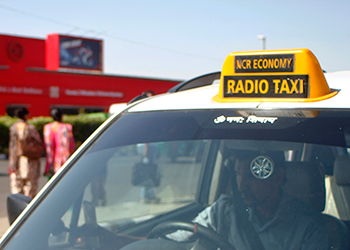 US- based ride-hailing app Uber Inc. on Monday made two significant announcements in its blog.
The first was its creation of a new division for artificial intelligence (AI), called AI Labs, to be based in San Francisco. The second announcement was that Uber is acquiring an AI startup Geometric Intelligence.
"Uber is in the business of using technology to move people and things in the real world. With all of its complexity and uncertainty, negotiating the real world is a high-order intelligence problem. It manifests in myriad ways, from determining an optimal route to computing when your car or UberEATS order will arrive to matching riders for uberPOOL," the blog said indicating the importance of artificial intelligence and machine learning.

UberEATS is the world's biggest startup's food delivery business and UberPOOL is its ride-share service.
"It extends to teaching a self-driven machine to safely and autonomously navigate the world, whether a car on the roads or an aircraft through busy airspace or new types of robotic devices. In spite of notable wins with machine learning in recent years, we are still very much in the early innings of machine intelligence," the blog added.
The 15-member team of Geometric Intelligence will form "the initial core" of the AI Labs team, the company said, and it will be headed by Gary Marcus, the founder and CEO of Geometric Intelligence.

Uber, co-founded by Travis Kalanick, has been investing in and testing driverless cars in the US and it is competing with the likes of Google, in that space.
In September this year, it carried out an audacious experiment in the streets of Pittsburgh in US. Uber deployed a fleet of driverless cars laden with lasers, cameras and other sensors on the roads of Pittsburgh. The cars were seen steering themselves to pick up Uber passengers who are used to being fetched by cars driven by humans.
Lyft, America's second-largest ride-hailing service after Uber, is also expecting self-driving cars to account for a majority of its rides within five years, according to its co-founder and president John Zimmer.

In India, Uber is in a cash-burning race with Ola, the dominant player in the local market. The US cab-hailing firm recently decided to sell its China operations to bigger local rival Didi Chuxing in a deal that will give Uber a one-fifth stake in Didi. Uber earlier said the deal with Didi will allow it to invest more in India.
---