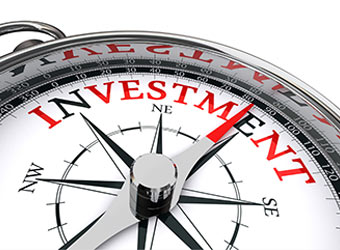 Singapore- and Bangalore-based ed-tech startup XSEED Education has secured over $10 million (around Rs 67.5 crore) in its Series B round of funding from Belgium's family-owned consumer-sector focused investment company Verlinvest SA.
The firm will use the proceeds from this round to scale its presence to reach 10 million children by strengthening its technology platform, international footprint and brand in the K-8 elementary education space, it said in a statement.
This is Verlinvest's first investment in the education space. It is focused on sectors such as FMCG, alco-beverage and packaged food, among others.
"We believe there is a great potential to improve early education in India and XSEED addresses this with a compelling proposition," said Frederic de Mevius, chairman, Verlinvest.
Mevius said the investment firm's executive director Nicholas Cator will join XSEED's board of directors.
Founded by Harvard alumnus Ashish Rajpal in 2008, XSEED is headquartered in Singapore with development centres in Delhi and Bangalore. The firm caters to K-8 education focused on curriculum design, teacher training and school management. It claims to be educating one million children in eight countries through its five-step curriculum-cum-training based programme.
The company raised its first private equity funding from Lighthouse Funds, a Mumbai- and New York-based fund, in 2010.
Verlinvest's alco-beverage focus in India
Currently, Verlinvest has assets under management (AUM) worth over €1.4 billion, and its Indian portfolio comprises companies in the food and beverage (F&B) space. Its most recent investments are wine producer Sula Wines (), specialty food ingredients maker Veeba Food Services, Hokey Pokey ice cream parent Drums Food International Pvt. Ltd and Future Consumer Enterprise Ltd.
The investment firm, which had separately partnered with Everstone in February 2012 to build a portfolio of food and beverage assets in India and Southeast Asia, is its co-investor in several ventures such as Pan India Food Solutions, a restaurant operator and owner of Noodle Bar, Bombay Blue and Copper Chimney brands. The joint platform owns franchisee rights for Burger King in India among other chains.
Other ed-tech firms
XSEED is among several ed-tech startups that have caught investors' attention this year. In September, ed-tech startup Byju's raised $50 million(Rs 332 crore) in a round co-led by Chan Zuckerberg Initiative. The round marked the first investment of the philanthropic foundation of Facebook founder Mark Zuckerberg and wife Priscilla Chan in Asia.
Prozo.com, an online marketplace for buying and selling study material, recently raised its pre-Series A round of funding from a London-based venture capital firm and two affluent individuals.
In August, ed-tech platform Unacademy raised Rs 6.7 crore from a clutch of investors including Flipkart co-founders Sachin Bansal and Binny Bansal.
Among other ed-tech startups, Oliveboard has raised funding from the Michael and Susan Dell Foundation. In late February, ed-tech firm Carveniche Technologies Pvt. Ltd secured angel funding from Calcutta Angels, Lead Angels and a bunch of wealthy individuals.
---