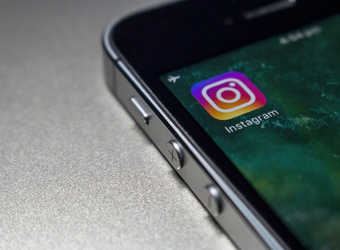 Instagram has reached 600 million monthly active users, adding its latest 100 million users faster than ever before, the company said in its official blog on Thursday.
Instagram's user base has doubled in size from 300 million monthly users to 600 million monthly users in just two years. The online mobile photo-sharing, video-sharing, and social networking app reached 500 million users in June, adding the remaining 100 million users in just six months. Instagram was launched in 2010 and was acquired by Facebook for about $1 billion in 2012. In 2016, the company has been focusing on growing its global advertising business and enabling more real-time sharing of videos and photos, among others.
Instagram had over 500,000 advertisers in September and it is expected to register nearly $1.5 billion in mobile advertising revenues this year. The firm is expected to touch $5 billion in 2018, according to estimates by forecasting firm eMarketer.
Lately, Instagram has aggressively been marketing itself with newer features to compete with the likes of Snapchat and India's Hike messenger.
Instagram has also been steadily rolling out updates to promote more frequent, spontaneous sharing within the app.
Last month, Instagram launched 'Go Insta', a live video service like Facebook Live.
Prior to that Instagram revealed that it was testing a 'shop now' option that will allow users to buy what they see in a photo that is being shared on its platform. The test, only in the US for the time being, will be tailored for Instagram apps on Apple's iOS devices.
Instagram took a leaf out of rival Snapchat's book and launched a feature, which allows users to tell stories of their day by posting pictures and videos that disappear in 24 hours. The feature, called 'Instagram Stories', allows users to share as many pictures and videos as they want, and these can further be enhanced with text and graphics.
Earlier this year, Instagram users were blocked from deep-linking to messaging apps Telegram and Snapchat.
Instagram has also taken steps in the past six months to crack down on abuse on the platform, giving users the ability to filter out abusive words and delete followers.
---