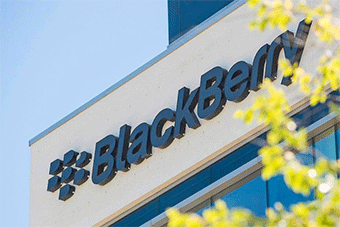 Canada-based BlackBerry Ltd plans to invest $75 million (Rs 508 crores) in setting up a new self-driving vehicle testing hub, the company said in an official blog on Tuesday.
The once smartphone giant is now looking at new investments to attract growth. As per the blog, BlackBerry QNX plans to hire local software engineers to work on connected and autonomous car projects. One of the first projects would support Ontario's autonomous driving pilot as well as BlackBerry QNX's work with the University of Waterloo, PolySync, and Renesas Electronics to build an autonomous concept vehicle.
BlackBerry's chief executive John Chen made the announcement while speaking with reporters at the Ottawa headquarters of its BlackBerry QNX subsidiary, with Canadian Prime Minister Justin Trudeau by his side, said the blog.
"This center will create great middle-class jobs for Canadians, new opportunities for recent university graduates, and further position Canada as a global hub for innovation," the blog quoted Trudeau as saying.
BlackBerry has been pushing to increase its software sales and with the new investment in the autonomous driving segment, it hopes to regain its lost market value. QNX is currently believed to be the most dependable asset for BlackBerry, according to several media reports.
QNX was acquired by BlackBerry in 2010 and Ford chose it to replace Microsoft for its Sync infotainment platform. The QNX platform has a reputation for being secure, and it is already in more than 60 million vehicles from 20 different automakers, including the Sync 3 system in Ford vehicles.
The company's QNX unit, renamed BlackBerry QNX, currently employs around 400 engineers, some three-quarters of them at its facility in Kanata on the outskirts of Ottawa.
In October, BlackBerry expanded its relationship with Ford Motor Company to include a dedicated team working with Ford on expanding the use of BlackBerry's QNX Neutrino Operating System, Certicom security technology, QNX hypervisor, and QNX audio processing software.
---