Facebook Messenger introduces group video chat on iOS, Android & web platforms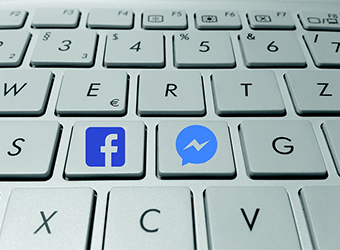 Social networking giant Facebook Inc has rolled out group video chat on Messenger for Android, iOS and web platforms the world over, starting Tuesday.
Facebook Messenger users will be able to see up to six people at a time but up to 50 people can join in the conversation via voice or camera, the company said in its news post.
"Once more than six people are on the call, just the dominant speaker is shown to all participants," it said.

In order to start a group video chat, users need to go to an already existing group conversation, or create a new one, and tap the video icon on the top-right of the screen. All the group members will then be notified and can join in the video chat via single tap. "For an extra nudge, you can also directly ring just a few people or the whole group," Facebook said.
Facebook had recently updated its Messenger app's design in order to make it more camera-focused and has also added several new features like 3D masks and text-based artwork suggestions. The group calling feature also has 'selfie masks', which will allow those in the video call to put different digital disguises on while they are in the call.
The release has been anticipated for quite some time now. Facebook released one-on-one video calling in April 2015 and group audio calling a year later. There are already 245 million people making video calls on Messenger each month, so this feature could see rapid adoption.

The launch makes Messenger the first messaging app with group video chat. It has been competing with the likes of Apple iPhone's iMessage, Google Duo, and Snapchat. WhatsApp pushed video calls last month. Google's Hangouts app launched many of these features back in 2013, but it hasn't become a core place for text messaging, making it more of a specialty app amongst Google's fragmented communication family.
Recently, Facebook Messenger introduced a front and rear camera that comes packed with many features, once pioneered by its rival Snapchat. The new camera lets users add stickers, emojis, real-time masks and Prisma-like filters among other features.
---