Layoffs at Indian Internet businesses touch 10,000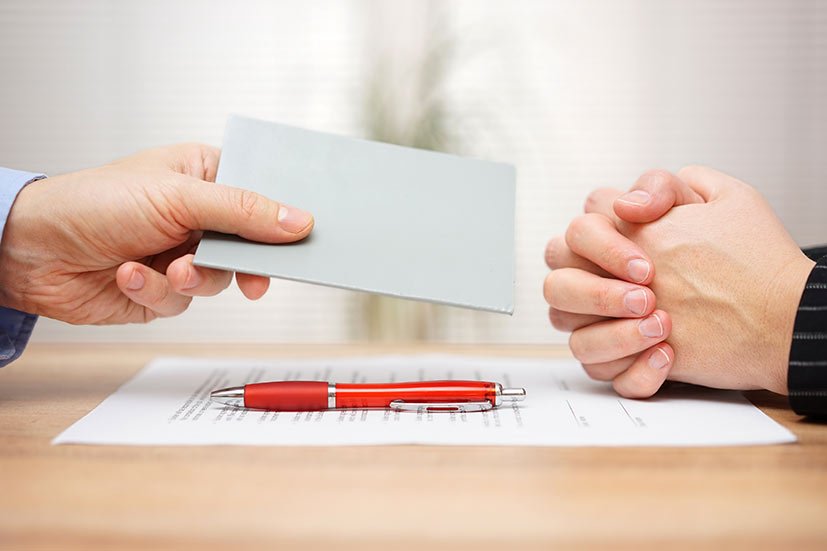 Since August 2015, when the first signs of a funding slowdown emerged in the Indian startup ecosystem, around 10,000 people, who have been part of domestic internet firms, have lost jobs, according to a Techcircle analysis.
While vulnerability of jobs at startups is not unusual, Indian internet businesses witnessed an unprecedented level of firings along with shutdowns and the funding slowdown in 12 months since August 2015.

What initially surfaced as a fallout of internal turmoil in a company as in the case of Housing or sector-specific corrections in hyper-local and food delivery companies such as Local Banya and TinyOwl in late 2015 later became widespread and affected companies ranging from small seed-funded startups to top internet unicorns such as Flipkart and Ola by July-August this year.
Flipkart fired around 700 people in July and Ola shut its TaxiforSure unit and laid off around 1,000 in August.

However, it was the shutdown of ecommerce firm AskMe.com in August—which rendered 4,000 people jobless—that resulted in the massive spike in job cut numbers.
The company suspended operations and its revival seems a remote possibility with investor Malaysian group Astro approaching the court seeking its legal closure.
In fact, the real number of job cuts during the period could be substantially higher than as many incidents of job cuts still remain unreported. Also, the number of employees who were fired from startups which shut down was unclear in many instances.

One funded tech startup has shut shop in every ten days this year, shows a Techcircle analysis.
According to Haresh Chawla, angel investor and partner at PE firm India Value Fund Association (IVFA), the job cuts are a result of fast-paced expansion as well as the new-found focus on profitability on the part of venture capital investors. "We are in a phase of consolidation – several companies have built overheads which run far ahead of what their unit economics could ever sustain. Venture capitalists also now look closely at the fundamental metrics of the consumer internet companies before signing off follow-on funding," Chawla said.
"These firms have no choice but to shrink their overheads and wait it out till the next round of funding is secured. A huge component of the overhead is manpower cost - especially since salary levels for skills that internet startups hire have ballooned dramatically in the last few years due to the gap between supply and demand," he said.

Chawla's estimate of job cuts is even higher. In August, he wrote in an article that 10,000 pink slips were issued in the previous six months.
Sharad Sharma, angel investor and co-founder of iSPIRT, the think tank that works on startup policies, said, "Startup lay-offs happen all the time. There was a spike in layoffs that reflected the surge in startup creation from 2014-15."
"It is an established fact that 80% of the technology startups are going to fail. From that perspective, there is nothing unusual. What is unusual about the job cuts is that they happened after a period of bullish valuations," Sharma said.

The layoffs do not necessarily mean those who have been fired are left without jobs. Many find jobs in other firms, sometimes within the new economy sectors themselves. "I was fully aware of the risk I was getting into when I joined a Series A-funded startup. It had great organisational culture and there were collective decision making and quick execution," said a person who worked at a senior position in a startup that downsized its operations.
"I worked closely with the founders. I stood by them when they took the decision to cut jobs when they found they do not have enough (cash flow) runway. In hindsight, they shouldn't have scaled up so fast. They should have preserved cash. In my case, they helped me find another job," the person added.
"Jobs are available for talented folks as new startups are getting created all the time," Sharma said. Serial entrepreneur K Ganesh, who is partner of venture building and investment platform Growthstory, said, "We need to see it from a broader perspective than being carried away by sensationalism. The job losses are a tiny fraction of new jobs and hiring that took place in the preceding two years. So on a net basis, there is a massive employment generation," he said.

According to the IT industry body Nasscom, India has around 4,750 startups that together employ nearly 100,000 people.
"What would you rather have? Isn't it better to have periods of massive employment even if it gets tempered by job losses in the subsequent years?" said Ganesh. According to him, the concept of life-long employment and stability in jobs has gone with the disruption that is happening. "It is important to stay relevant with constant learning," he said.
According to Rituparna Chakraborty, co-founder and senior vice president of staffing agency TeamLease, the job situation at internet companies has stabilised in the past few months. "The job cuts due to business-related reasons have subsided but there could be some stress on account of developments in the economy. The cash on delivery business has massively shrunken for ecommerce firms which would affect jobs," she said.
---