Flashback 2016: Flipkart braves markdowns, Amazon threat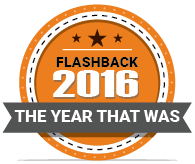 A steep markdown in valuation, series of top-level exits, heightened competition and prolonged funding drought—India's biggest e-commerce company Flipkart has had a tumultuous year, to put it mildly.
In fact, this was the first year since 2011 when investors didn't infuse any capital into the company. Flipkart had raised $750 million in mid-2015. The previous year, India's e-commerce titan had raised a whopping $1.91 billion in external funding—its highest in a calendar year so far.
None of the funding talks—including the one with Chinese e-commerce giant Alibaba and another with the world's largest retailer Walmart—have led to any fund infusion yet. Meanwhile, competitor Amazon has committed $5-billion investment in India and is steadily building its business.

This, and the fact that Amazon has been tailing it relentlessly, made Flipkart co-founder Sachin Bansal come up with a protectionist argument. Earlier this month, Bansal said at a public event: "What we need to do is what China did and tell the world that we need your capital, but we don't need your companies." A direct jab at deep-pocketed "foreign" competitors, the comment got a lot of flak from several quarters.
"Raising funds is a major challenge as it (Flipkart) has already received several rounds of funding from various investors and still operating at loss. If the Walmart-proposed investment of $1 billion comes through, it will be a big boost for the company," said Hema Doreswamy, faculty of finance at Welingkar Institute of Management Development and Research, Mumbai.
Top-level exits

A funding drought was not the company's only problem. Successive C-suite exits have raised questions about Flipkart's ability to retain top talent.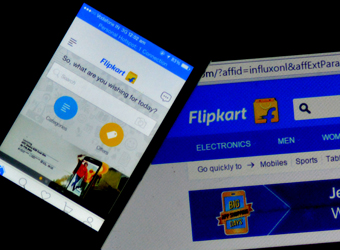 Several top executives left the firm this year, including board member and head of marketplace Mukesh Bansal, who was once touted as the next CEO. The company also lost its chief financial officer Sanjay Baweja, chief product officer Punit Soni, chief technology officer Peeyush Ranjan and chief business officer Ankit Nagori this year.
Interestingly, co-founder Binny Bansal had taken over as CEO and partner Sachin Bansal had moved to the role of executive chairman in the beginning of the year.

The company hired Kalyan Krishnamurthy as head of categories from its biggest investor Tiger Global. "Kalyan joining back was a key step for the company in supporting the leadership team with his vast experience. The challenge continues from the competitive scenario in India as well as the increasing customer expectation on delivery experience," said Sreedhar Prasad, partner, KPMG.
Valuation falls, losses mount
In a huge setback, Flipkart's valuation almost came down by a third. Quarter after quarter, US mutual funds which have invested in Flipkart marked down the valuation of Flipkart shares. In total, Flipkart suffered a dozen successive markdowns; the lowest was by a mutual fund managed by Morgan Stanley in November which put its value at $5.57 billion, a sharp fall from the peak $15.2 billion valuation last year.

Flipkart's financials point to widening losses. The net loss of Flipkart Internet Pvt. Ltd, which operates Flipkart, doubled to Rs 2,306 crore in the financial year ended 31 March 2016, compared with Rs 1,096 crore the year before, according to filings with the Registrar of Companies. However, revenue rose to Rs 1,952 crore from Rs 772.5 crore.
Some solace 
In a year that saw Flipkart fight battles on many fronts, the silver lining was that it managed to retain the pole position in hotly contested festive sales, albeit by a small margin. Also, it trumped many others, including homegrown rival Snapdeal, to acquire Jabong, widening its lead in the fashion category.

"The festive season sale appears to have given a very high boost for them, and their level of preparedness for the sale was evident from their overall performance," said Prasad of KPMG India.
The company has dismissed negative perceptions around its performance and put up a brave front. "We have established a clear lead over competition with less than a third of the costs," said a company spokesperson.
The spokesperson also said that Flipkart, including Myntra and Jabong, has a dominant 75% market leadership in fashion. "We have a clear market leadership in smartphones, televisions, large appliances like washing machines, refrigerators and air conditioners, where we are more than double the number two player," he added.

India's biggest e-commerce company hopes the next year will be better, as it drives innovation and offers quality products at affordable rates.
As this dramatic year draws to an end, India's e-commerce poster boys—the Bansals—step into a period that will define the destiny of the company they built nine years ago. In 2017, Flipkart, the vanguard of Indian e-commerce will turn 10. It will be a critical year.
---