Paytm Payments Bank gets RBI's final approval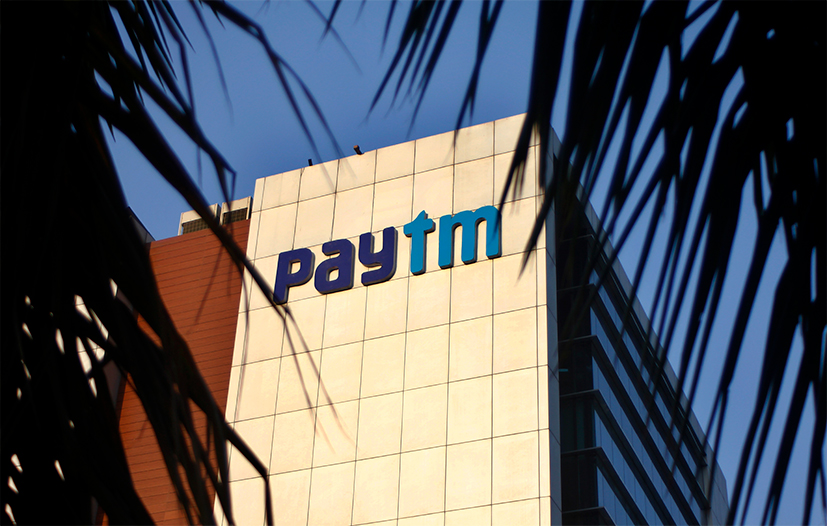 Digital payments firm Paytm has finally got regulatory approval to launch its much-awaited payments bank.
"Today, the Reserve Bank of India gave permission to formally launch Paytm Payments Bank. We can't wait to bring it in front of you," founder Vijay Shekhar Sharma wrote in a blogpost on Tuesday announcing the development.

"Today, everything changes, again," he said, referring to the launch of the Paytm mobile wallet exactly three years ago on 3 January 2014. Sharma said he intends to take a full-time executive role in the bank.
Paytm Payments Bank, which has missed its launch deadline, was awaiting the final licence from the RBI. According to some reports, the regulatory body had some concerns around the ownership of Paytm's Payments Bank.
Sharma, one of the 11 applicants to have got RBI's in-principle nod for a payments bank licence in November 2015, had admitted there had been a delay in the launch, and said that he was "working with the RBI for the past few months on completing the process." But he was hopeful of launching the bank sometime in January.

The digital wallet firm, owned by One97 Communications, merged its wallet business with its upcoming payments bank to comply with RBI's directions.
In August, the Noida-based company created two separate entities—Paytm E-Commerce Pvt. Ltd and Paytm Payments Bank Ltd—to run its e-commerce and banking services, respectively.
Paytm founder Sharma will hold a majority share in Paytm Payments Bank as the bank licence was issued in his name. One97 Communications will hold the remaining stake. The payments bank, according to the company, will not have any external shareholders.

"Our ownership structure is perfectly consistent since we filed the application for payments bank. It is 51%-owned by Vijay and 49% by One97 Communications," a Paytm spokeswoman told TechCircle.
Techcircle first reported in August that Alibaba's stake in One97 Communications will be transferred to the e-commerce business. NYSE-listed Alibaba Group Holding, along with its financial-services arm Ant Financial, has invested a total of $680 million in One97 Communications to hold a stake of almost 41%.
Sharma and One97 Communications have together invested Rs 220 crore in Paytm Payments Bank Ltd to date, according to a Mint report in November. The investment could go as high as Rs 400 crore. Out of Rs 220 crore, Sharma has put in Rs 112 crore, the report said.

Paytm founder Sharma also sold a 1% stake in the digital wallet's parent firm One97 Communications Ltd to raise nearly $48.1 million (Rs 325 crore) to fund the proposed payments bank.
Paytm—which posted a loss of Rs 1,548 crore for the financial year ended March 2016 on revenue of Rs 830 crore—sees the payments bank as a "new revenue channel, and expects it to make money in two years' time."
Adds UPI support

Paytm also announced on Tuesday that it has added support for payments using the United Payments Interface (UPI).
"Our customers across India can now add money to their Paytm Wallets using their UPI ID. This will help our customers add money to their Paytm wallets easily," the company said in a blogpost.
Once users log into their Paytm account, a new option called UPI now shows on the Paytm app when adding money, alongside netbanking, debit card options. Once they enter their UPI ID on the payment page, a collect-money request is sent to their UPI-enabled apps on their smartphone. After they accept the payment request and enter their pin code for UPI transactions, the transaction is complete, and the money is instantly added to the Paytm wallet.

According to the RBI's guidelines, customers can add anywhere between Rs 1 and Rs 20,000 to their Paytm account in one go.
As of now, the option is currently live across web interface and iOS. Paytm said it will enable UPI on its Android app very soon.
The UPI payments system, which was launched last year by National Payments Corporation of India (NPCI), is interoperable between banks. It allows users to send and receive money by just using a unique UPI ID, eliminating the need to fill IFSC code, account details etc.
"We have implemented a deep integration between our payment system and UPI. This will not only help customers add money into their Paytm wallets, but also act as a strong foundation for our upcoming Payments Bank," Nitin Misra, senior vice president, Paytm, said in a statement on Tuesday.
Last month, the company also launched an app-password feature to keep the Paytm wallet safe. The security feature, the company claims, will protect the Paytm wallet even if someone loses or misplaces his/her phone.
---