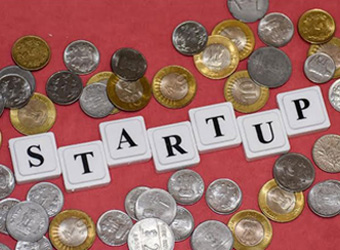 The Gujarat state government has framed a student startup policy to issue grants worth Rs 200 crore to students for innovations. Christened the Student Startup and Innovation Policy, it was developed by the state education department and announced by Gujarat chief minister Vijay Rupani.
As per the new policy, the government will create pre-incubation support facilities, called Pre-Incubation Ecosystem Support (IPIES) in universities and support over 1,000 innovative ideas developed by students in a year, The Economic Times reported.
The pre-incubation facilities will enable students to convert proof of concepts into a minimum viable prototype, and also help them file for patents.
Of the Rs 200 crore allocated for the fund, Rs 100 crore would be provided by the state government, while the rest would be provided through universities and corporate social responsibility (CSR) funds.
"The policy's target is to create a conducive environment enabling 1% of our graduates to become job creators, and the Student Innovation Fund would help develop an innovation and pre-incubation ecosystem across the state," the ET report quoted Bhupendrasinh Chudasama, minister of education of the Gujarat government as saying.
The previous year saw many government bodies showing active interest in supporting technology startups. The government of Karnataka launched a GOK (Government of Karnataka) Startup Cell to implement startup initiatives and various funds such as Idea2PoC to back technology, agricultural and tourism startups, and KITVEN Fund (Karnataka Information Technology Venture Capital Fund) among others.
In September last year, it was reported that as many as 1,400 startups had registered with the Karnataka Startup Cell. The cell has also disbursed approximately Rs 10 crore ($1.5 million) to some start-ups.
Besides Karnataka, the Chhattisgarh government has also launched Startup Chhattisgarh to promote startups in the state. As part of the initiative, the state government offered tax relief to 36 firms in the state. Startups are also eligible for 75% subsidy on term loans of Rs 70 lakh for six years, while micro, small and medium enterprises will receive 60% subsidy for state-run industrial parks.
---