Will a possible BigBasket-Grofers merger stave off competition from Amazon?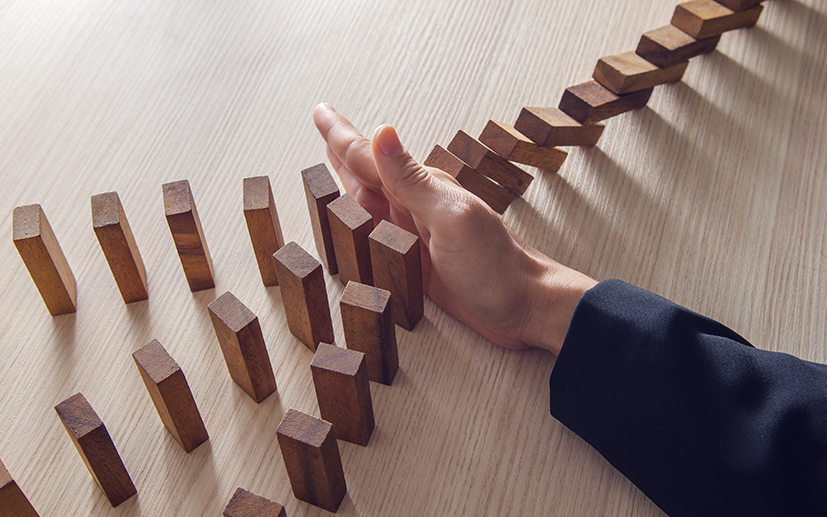 Online grocers BigBasket and Grofers have both rejected a media report of a possible merger. This has not prevented experts from speculating about what could probably be the biggest merger in the e-grocery segment.
Such a consolidation would create an entity with a lion's share of India's expanding online grocery market, much like the Myntra-Jabong combine leading to parent Flipkart controlling almost 70% of the online fashion business.
Earlier on Monday, The Times of India reported, citing people it didn't identify, that BigBasket and Grofers had initiated preliminary talks for a merger in November and that the issue would be deliberated at BigBasket's board meeting at the end of January.

The decision to merge with Grofers depends on whether BigBasket is able to successfully raise $150 million, for which it has mandated investment bank Morgan Stanley. If the e-grocer fails to raise fresh funds, it would explore merging with Grofers, which would give it a $60 million cash balance and access to investors such as SoftBank Group Corp and Tiger Global, who could pump in more capital into the merged entity, the report claimed.
A spokesperson for BigBasket denied claims of talks for a merger. "This is completely untrue and there are no such talks going on," the spokesperson said.
Grofers, too, denied any such development. "There is no truth to the rumours of a merger. Nothing is happening," Albinder Dhindsa, co-founder and chief executive of Grofers, told Techcircle.in.

However, if the speculated merger does go through, it could be the most significant development in the online grocery market where many startups have shut shop over the past two years.
For SoftBank, one of Grofers' main funders, a merger could be an opportunity to reduce exposure to a loss-making company. SoftBank is no stranger to merging its distressed entities with rivals. Only last week it merged Housing.com with rival PropTiger and put in money in the combined online realty company.
Taking on Amazon

A merged entity, backed by global investors, could effectively check Amazon's foray into the e-grocery segment in India.
Amazon recently expanded its grocery and household service, Amazon Pantry, to six more cities in India. In addition, Amazon's hyperlocal grocery delivery app, Amazon Now, is operational in four cities. The app offers two-hour delivery for daily essential items. Amazon plans to cover at least 80% of the pin codes in the cities it operates currently.
Amazon's ambitions in the grocery segment are no secret anymore and with its $15.9 billion global war chest, it can easily replicate its marketplace success in the grocery segment in India.

To draw a quick comparison, fashion is one segment where Amazon is finding greater competition thanks to homegrown e-commerce firm Flipkart's acquisition of Jabong last year. Flipkart, which had earlier acquired fashion e-tailer Myntra, now commands a 70% market share in the online fashion segment.
A merger between BigBasket and Grofers can, thus, create an entity whose market share dominance would be hard to crack. In addition, the market is yet to open up fully, making it difficult for a third player to add enough new customers to survive in the long term.
"Online grocery is a difficult category to operate in India with a very small target audience currently, thin margins, and high logistics and customer acquisition costs," said Satish Meena, analyst at Forrester Research.

He added that, as Amazon experiments with Amazon Pantry and Amazon Now in India, it makes sense for BigBasket and Grofers to share resources for a long fight with the US e-tailer because the online grocery market is not mature enough to provide an opportunity for three players.
Amazon also has the advantage of its Prime subscription service, from where it can leverage its customer base, thus making it more difficult for a BigBasket-Grofers combine to take on the global e-tailing giant, he explained.
BigBasket defying the odds

While high logistic costs, thin margins and weak business models have pushed many startups into oblivion, BigBasket has been able to survive and grow thanks to its warehouse-centric business model. The startups that closed down operations in this segment include PepperTap, LocalBanya, MovinCart, GrocShop and Tradus. Early last year, Flipkart (Nearby) and Ola (Ola Store) discontinued their experiments in the hyperlocal e-grocery segment.
Flipkart, India's largest e-commerce marketplace plans to re-enter the grocery business. Last November, Flipkart co-founder Binny Bansal told Reuters the company intended to scale the grocery business over a three-year period.
BigBasket's increased spending on expansion, marketing and technology widened its net loss to Rs 277 crore for the financial year ended March 2016 from Rs 61 crore the year before. Revenue tripled to Rs 563 crore from Rs 170 crore.
Owned by SuperMarket Grocery Supplies Pvt Ltd, BigBasket has expanded its operations to over 30 cities from six last year and signed up actor Shah Rukh Khan as its brand ambassador.
SuperMarket Grocery is a wholesale products supplier to BigBasket and owns the brand. A separate firm, Innovative Retail Concepts Pvt Ltd, runs the BigBasket property under licence from SuperMarket Grocery.
Innovative Retail recorded a 187% increase in revenue to Rs 527 crore from Rs 183.7 crore in the previous year. But losses jumped to Rs 103.4 crore from Rs 7.5 crore.
The company also aims to ramp up the share of its private label business to 45% of revenue by March 2017 from 33% currently. It sells its private labels to about 1,800 offline stores, apart from hotels, restaurants, caterers and hospitals.
Grofers on weak ground
Grofers was previously operated by Locodel Solutions Pvt Ltd, which sold its entire business to Grofers India Pvt Ltd in June 2015. While Grofers India has yet to file its financials for 2015-16, Locodel's revenue fell 32% to Rs 58.34 lakh from Rs 86.38 lakh while net loss widened 15 times to Rs 60.87 crore from Rs 3.9 crore.
Grofers has raised nearly $200 million in VC funding. It had expanded quickly in 2014 and 2015, but the rapid expansion brought pain. In January 2016, Grofers shut its operations in nine cities where it didn't see any traction despite running costly marketing campaigns. In June 2016, Grofers laid off some employees and revoked campus job offers as part of an operational restructuring.
Subsequently, Grofers tweaked its business model to cut costs. The company earlier operated on a marketplace model and then shifted to a 70% inventory-led business where it sources products from different brands directly and stores them in its warehouses for delivery.
---